Book tennis lessons in
Los Angeles, CA

with the perfect tennis coach at court near you
Local Los Angeles tennis coaches with the best reviews See All Coaches (154)
We make it simple to sign up for tennis lessons with one of our Los Angeles, CA coaches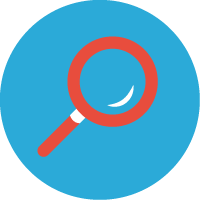 Find a coach
Enter your zip code to find a local coach perfect for you.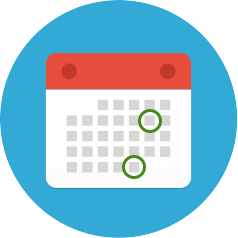 Book online
Book with a coach at a court and time that fits your schedule.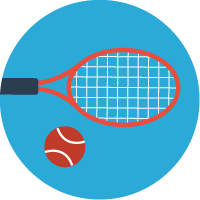 Take lessons
Start your tennis lessons and improve your game.
Get Started
What makes the tennis scene in Los Angeles, CA so unique?
Los Angeles has an unparalleled energy and optimism making the City of Angels a city unlike any other. People from all walks of life with varying ambitions flock to Los Angeles looking to make it big. MyTennisLessons brings the same lofty ambitions to LA, providing you with the best tennis lessons at an unbeatable price. Tennis in Los Angeles has a longstanding tradition. The city's famous and affluent residents don't hesitate to build private tennis courts, while the general public can take advantage of one of the many tennis courts located in the greater Los Angeles area. So what are you waiting for? Browse through the instructors above, review their qualifications and book directly online. Upon booking, you will be put in contact with your instructor to finalize your lesson date and time.
Ever since tennis greats Venus and Serena Williams, from Compton CA, burst onto the scene, Los Angeles tennis has grown in popularity. Los Angeles' tennis tradition goes back as far as the 1920's when the Los Angeles Open was first played, which unfortunately was ended in 2012. Fortunately, the Los Angeles Tennis Center is available to the general public is that the rest of the year, allowing you to hit hit or play tennis leagues on the same courts as past champions such as Arthur Ashe, Jimmy Connors, and Pete Sampras. Leave your stamp on the LA tennis scene with a tennis lessons from MyTennisLessons. With over 60 tennis coaches in the Los Angeles metro area we're confident we'll match you with the perfect instructor. If you are looking into tennis lessons to stay in shape, you may find luck working with a personal trainer in Los Angeles through FitnessTrainer!
The MyTennisLessons Blog
We'll tell you why you should either join the thousands of people in the Los Angeles Tennis Group on Meetup, get involved with the USTA Southern California Section or book a lesson with one of our more than 70 tennis instructors in Los Angeles and the surrounding areas. ...
Read More
MyTennisLessons selects the best tennis scenes in Hollywood, from the serious to funny to somewhat bizarre. ...
Read More
FAQ's
Customer Reviews
I would highly recommend Aidan as your tennis coach! He is very knowledgeable and he has a knack for keeping kids engaged throughout the entire lesson. Aidan pays attention to small details and he truly cares about all of his students wellbeing. His lessons are the perfect balance of structure and fun! Both my niece and nephew enjoy their lessons with Aidan.
- Mackenzie A.
Coach Aidan has been instrumental in transforming my tennis game. His expertise has greatly improved my form and fitness, leading to an overall enhancement of my skills on the court. His personalized coaching approach and attention to detail have truly made a difference in my performance. For those seeking improvement, I wholeheartedly recommend Coach Aidan – his dedication and knowledge are invaluable assets on the journey to becoming a better tennis player.
- Rene Paul R.
Aidan is a very patient and knowledgeable instructor. He takes as much time as necessary to make sure everyone understands the strategies & techniques he teaches in his lessons, and knows exactly what to do to set someone up for success! We have never been in a lesson that was equivalent to the amount of focus Aidan puts into the foundation of the sport. His dedication to the sport truly is shown through his positive approach to the goal for each lesson, and because of this we would definitely recommend him for anyone interested in learning tennis!
- Kathleen K.
Tennis Locations Near Los Angeles, CA
Find Nearby Courts