It has never been easier to pick up a racket and start your life as a tennis fanatic! At MyTennisLessons we have tennis coaches who specialize in giving beginner tennis lessons to people of all ages. If you have a son or daughter who is eager to learn the game we have a lesson for you. If you are retired and are looking to pick up a hobby we have a lesson for you.
Don't let nerves or reservations about your skill hold you back from finding your place on the tennis court. So why not get started today with MyTennisLessons. If you are unsure whether you have the right equipment, such as shoes or racket, don't hesitate to call with any questions regarding your first lesson. Our instructors goal is to make you feel as comfortable as possible, especially if it is your first ever lesson. At My Tennis Lessons we encourage multiple lessons in order to properly pick up techniques that are essential to progressing as a tennis player. We don't believe however, you will need much convincing. Our lessons speak for themselves. After your first lesson we are confident you will be eager to get back on the court as soon as possible!
How it works
1
Find an instructor
Put in your zipcode and find an instructor that best suits your tennis needs. We only hire qualified instructors who have extensive teaching experience, glowing references, and are highly personable. This ensures your tennis experience is top quality.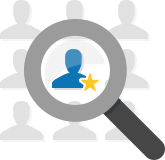 2
Choose your package
Easily setup lessons with one of our lesson packages. Lessons can be scheduled with your tennis professional at a time and place convenient for you. If you aren't 100% satisifed with your lesson, we'll find you a new instructor or refund your purchase entirely.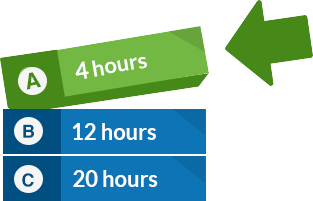 3
Start your lessons
Once you've booked lessons online or with one our helpful student counselors at 866.454.2747, it's time to get on the court! Your instructor will reach out within 48 hours of booking to setup your first lesson and answer any questions.