Among the many advantages of private tennis lessons include one-on-one instruction, customizable lesson plans and flexible scheduling. By signing up for private lessons with a MyTennisLessons instructor you will not only get all of these advantages, but also have a fun and memorable experience. Our process allows you to book multiple lessons at one time -- so you can get serious about developing your game and stick with it!
Don't worry if you've never picked up a racket before. A private tennis lesson will allow you to learn the fundamentals and find your comfort zone. And if you're already an accomplished tennis player we guarantee any of the instructors featured on MyTennisLessons can help you refine your game. Each of our tennis coaches goes through a thorough screening process and background check to ensure our students will be working with the best of the best. No matter your skill level we are confident we can pair you up with a private tennis instructor who perfectly suits your needs.
Sign up above with MyTennisLessons today and find a private tennis lesson in your area. If you have an questions about a private tennis lesson don't hesitate to call us at 866-454-2747 or via email at cont[email protected] and we will get back to within 24 hours.
How it works
1
Find an instructor
Put in your zipcode and find an instructor that best suits your tennis needs. We only hire qualified instructors who have extensive teaching experience, glowing references, and are highly personable. This ensures your tennis experience is top quality.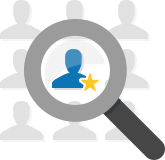 2
Choose your package
Easily setup lessons with one of our lesson packages. Lessons can be scheduled with your tennis professional at a time and place convenient for you. If you aren't 100% satisifed with your lesson, we'll find you a new instructor or refund your purchase entirely.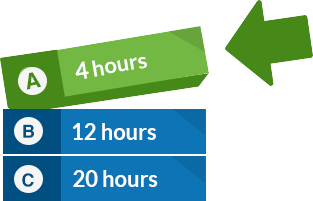 3
Start your lessons
Once you've booked lessons online or with one our helpful student counselors at 866.454.2747, it's time to get on the court! Your instructor will reach out within 48 hours of booking to setup your first lesson and answer any questions.