Have you popped a string on your racket or loose to the point your strokes have lost their pop? My Tennis Lesson has people in areas all over the country who string rackets at a very reasonable price. If there is a particular type of string you use you can bring it with you and the stringing will subsequently be cheaper than it would have. Often it is difficult to know where to bring your racket to get it strung but with My Tennis Lessons you can sign up for a stringing just as you would a tennis lesson. Our racket stringing is a value added service that can be found by simply inputting your zip code. If you like your strings a bit looser or like them strung tight, be sure to specify your preferences under "notes" or tell your stringer when you drop off your racket. The sooner you get your racket restrung the sooner you will be back on the court taking your next lesson with My Tennis Lessons!
How it works
1
Find an instructor
Put in your zipcode and find an instructor that best suits your tennis needs. We only hire qualified instructors who have extensive teaching experience, glowing references, and are highly personable. This ensures your tennis experience is top quality.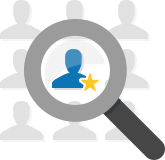 2
Choose your package
Easily setup lessons with one of our lesson packages. Lessons can be scheduled with your tennis professional at a time and place convenient for you. If you aren't 100% satisifed with your lesson, we'll find you a new instructor or refund your purchase entirely.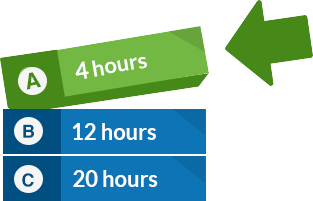 3
Start your lessons
Once you've booked lessons online or with one our helpful student counselors at 866.454.2747, it's time to get on the court! Your instructor will reach out within 48 hours of booking to setup your first lesson and answer any questions.