In order to make sure your child is receiving the best instruction possible, you need to find a tennis coach who specializes in teaching youth tennis lessons. MyTennisLessons has hundreds of instructors who know how to approach tennis from a perspective that is easy for young and beginning players to grasp. You can browse profiles of tennis coaches' near you to determine which instructor best suits your child's needs. MyTennisLessons can match your child with the instructor that will be able to get the most out of his or her tennis game. But perhaps more importantly, our instructors understand that youth tennis lessons are about making sure your child has fun.
Through our service, you can find youth tennis lessons taught by professionals who know how to engage young children. Our instructors make sure youth tennis players are not only getting a highly instructional lesson, but also have enough fun to become interested in pursuing the sport for a lifetime.
If you are a tennis instructor who is looking to specialize in teaching youth tennis lessons, visit CoachYouthTennis.com. Here you can take online courses that are specifically catered to youth tennis coaches and supported by the USPTA, USTA and PTR.
How it works
1
Find an instructor
Put in your zipcode and find an instructor that best suits your tennis needs. We only hire qualified instructors who have extensive teaching experience, glowing references, and are highly personable. This ensures your tennis experience is top quality.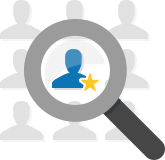 2
Choose your package
Easily setup lessons with one of our lesson packages. Lessons can be scheduled with your tennis professional at a time and place convenient for you. If you aren't 100% satisifed with your lesson, we'll find you a new instructor or refund your purchase entirely.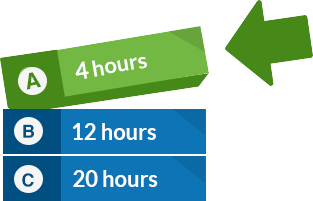 3
Start your lessons
Once you've booked lessons online or with one our helpful student counselors at 866.454.2747, it's time to get on the court! Your instructor will reach out within 48 hours of booking to setup your first lesson and answer any questions.