A tennis class with MyTennisLessons offers you the chance to join an existing lesson without committing to a private or semi-private lesson. We have tennis classes set up in your area that allow you and your friends to join along with other tennis enthusiasts in your area. Though there may be more people participating in tennis classes in your area, the level of instruction does not drop off.
Whether you are taking a 1-on-1 lesson or having fun with friends in a 15 person clinic we take pride in providing only the best tennis coaches in your area to teach lessons. Players thoroughly enjoy the social aspect of a tennis class. Within your community you are sure to meet tennis players of similar skill levels who you would like to take a semi-private lesson, group lesson, or even just hit with on your free time. A tennis class is a cost efficient way to get on the tennis court and see if you really enjoy the game. You may realize that you had so much fun and had such a good work out that you want to sign up for a 10 lesson package.
So what are you waiting for? Sign up to the right with MyTennisLessons today and find a tennis class in your area.
How it works
1
Find an instructor
Put in your zipcode and find an instructor that best suits your tennis needs. We only hire qualified instructors who have extensive teaching experience, glowing references, and are highly personable. This ensures your tennis experience is top quality.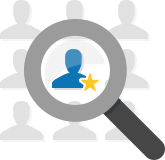 2
Choose your package
Easily setup lessons with one of our lesson packages. Lessons can be scheduled with your tennis professional at a time and place convenient for you. If you aren't 100% satisifed with your lesson, we'll find you a new instructor or refund your purchase entirely.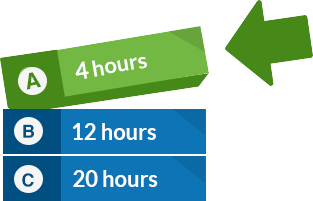 3
Start your lessons
Once you've booked lessons online or with one our helpful student counselors at 866.454.2747, it's time to get on the court! Your instructor will reach out within 48 hours of booking to setup your first lesson and answer any questions.