Let's play tennis
MyTennisLessons connects you to qualified coaches in your area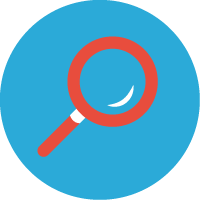 Search
Enter your zip code and let us know about your tennis goals. We'll recommend list of great coaches who you can sort by distance, price, and reviews to identify the coach that best fits your needs.
Book
Click the green 'Continue' button on your coach's profile. After you book your coach, you'll receive your coach's contact information; who will call you within 24 hours to set up your first training session.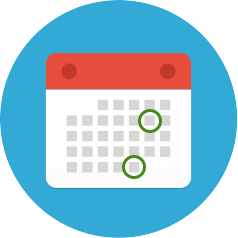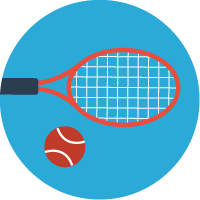 Take Lessons
Learn new skills and sharpen your game on the court with your coach. Receive actionable feedback from your coach after every training session. Remember, you're in good hands with our MTL Guarantee and dedicated support team.
Learn More
Nicole Gibbs - Professional Tennis Player
Benefits of MyTennisLessons
Selection
The largest network of tennis coaches you can find and book in America.
Satisfaction Guarantee
If you are not satisfied after the first lesson, we will set you up with another coach or refund your remaining lesson credits.
Convenience
Easily communicate and schedule lessons with your tennis coach. Receive reminder alerts before your upcoming tennis lessons.
Quality & Safety
We ensure high quality coaches with verified reviews. If coaches don't perform up to our expectations, we remove them from the MTL community.
Secure Payments
Pay securely by credit card (no need to remember cash or checks). Billing will only occur after you have spoken and verified details with your tennis coach.
Reviews
Read reviews and testimonials from previous MTL students to ensure you find the perfect coach for you.
Frequently Asked Questions
Do you offer tennis lessons for beginners?
Of course we do! It is helpful to work with an experienced coach when you are just picking up the game of tennis. We also have coaches who specialize in giving lessons to intermediate and advanced tennis players. No matter what your age or skill level, we will find the right coach for you and make improvements to your tennis game, guaranteed.
Can I start with a trial lesson?
When first signing up with coach, you won't be charged until after you speak to the coach and confirm that the dates, times and locations will work for the both of you. If you are not 100% satisfied after the first lesson, we will switch you to another local coach or refund your entire lesson purchase.
How long are lessons?
Lessons are typically 1 hour long. Your lesson package however, is flexible and the hours purchased can be used to schedule for a variety of lengths. If you prefer a lesson length other than an hour, this should be discussed directly with the coach after you sign up.
After I schedule my lessons online, what do I need to bring with me to the tennis court?
All you need to bring is a tennis racket, a bottle of water, tennis shoes/sneakers, and a towel (if you sweat a lot). Our coaches provide all other necessities, such as tennis balls. If you do not have a racquet, many of our coaches have extra racquets until you purchase one of your own.
How do I find a coach that fits my tennis needs?
Simply input your zip code. Either on the home page, the header, or at the top of this page, you can input a either your zip code, city, or town to view the available coaches in the area. By clicking on a particular profile you can view a coaches' teaching qualifications, availability, and specific teaching locations to ensure that you are selecting the perfect coach for your tennis lessons.
How do I get in contact with a coach after I have booked a lesson?
Contact information will be sent to you via email and text after you have signed up with a coach. Your coach will contact you, either via email or phone, within 48 hours of your booking to introduce themself and confirm the first lesson details. You will be able to contact your coach with questions regarding time change, location, or just to say you are excited about your lesson! Feel free to call our offices at (866)-454-2747 if have questions regarding your coach.
What happens if I need to cancel or reschedule a lesson?
Once you have signed up with us at MyTennisLessons, you can contact your coach directly to reschedule. To give our coaches enough time to reschedule, we request this to be done 24 hours in advance. Regarding more permanent changes to your schedule or location that will require a new coach, you can either email us at [email protected] or call us directly at 866-454-2747 and we will be more than happy to switch you to a new coach. If you are unable to take a lesson because of the weather we will reschedule the lesson at a time most convenient for you and your coach. You will not be responsible to pay for any lesson missed due to the weather.
How do I schedule and pay for my lesson?
After finding a coach that you feel comfortable booking lessons with, you can set up a payment plan through the "Schedule Online" button on the coach's profile page. You can also setup lessons over the phone with our customer service department at (866)-454-2747. We're around 9 AM - 6 PM to answer any questions and help you find the perfect coach.
I have a friend who wants to take lessons with me, is that OK?
We offer private, semi-private lessons (2 people), and group lessons (3 or more). We do not have any set "group clinics" that you can join, but feel free to book lessons with as many people as you want. Each person you add to a lesson package purchase is only an additional $10 dollars. Taking a lesson with a friend will not only allow you to find your comfort zone, especially if you are a beginner, but you will also save you money on your hourly lesson rate.
How do I know my tennis coach is qualified?
Our tennis lessons are taught by coaches who have been thoroughly screened by our instructor hiring team. The same can't be said for coaches not going through our system. Customers can also purchase an up to date criminal background check on any coach prior to booking. If interested, please send your request to [email protected].
Get Started
We're here to help out!
Questions about MyTennisLessons?
Need help finding or booking a tennis coach?
Monday - Friday
8:30AM - 7:00PM CST