If your child is ready to learn tennis or wants to take their game to the next level, it's time to sign up for private tennis lessons! More so than summer camps and clinics, private tennis lessons for kids offer them an opportunity to build fundamentals, develop and refine their strokes and prepare for competitive play. With one-on-one instruction, kids are able to better master the complexities of the sport and spend more time moving and drilling on the court. Tennis instructors featured on MyTennisLessons are qualified to teach kids the basics as well as develop them into competitive players.
If you're tired of paying for expensive summer camps or unable to find the right after school sports team, try private tennis lessons for your kids! A tennis lesson with MyTennisLessons will not only get your kids off the couch and moving, but most importantly, allow them to have fun! We guarantee MyTennisLessons can find the right tennis coach for your son or daughter.
How it works
1
Find an instructor
Put in your zipcode and find an instructor that best suits your tennis needs. We only hire qualified instructors who have extensive teaching experience, glowing references, and are highly personable. This ensures your tennis experience is top quality.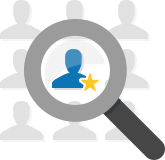 2
Choose your package
Easily setup lessons with one of our lesson packages. Lessons can be scheduled with your tennis professional at a time and place convenient for you. If you aren't 100% satisifed with your lesson, we'll find you a new instructor or refund your purchase entirely.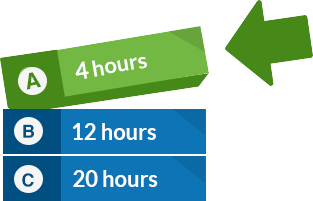 3
Start your lessons
Once you've booked lessons online or with one our helpful student counselors at 866.454.2747, it's time to get on the court! Your instructor will reach out within 48 hours of booking to setup your first lesson and answer any questions.