If you have a busy schedule and can't seem to squeeze in a workout, we have a solution for you. MyTennisLessons has made staying fit a convenient, affordable and fun activity. Tennis lessons aren't just for kids -- adults of all ages and skill levels are picking up tennis for the first time and beginning lessons every day. Choose the length and frequency of lessons to fit your busy schedule at a court location that is most convenient for you with MyTennisLessons.
No need to call a tennis club during business hours to schedule a lesson. At any time of the day you can access our online scheduling system to sign up for a private lesson, group lesson or cardio tennis lesson with a qualified tennis coach in your area. If you haven't played since high school or college, but are eager to pick up the game again, we can help you get back on the court. With lessons from a MyTennisLessons instructor, starting tennis again will be a breeze.
No time is better than the present to pick up tennis. People of all ages, from elementary school students to senior citizens, are beginning their first tennis lessons today -- that's why tennis is often called the lifetime sport! In order to play tennis you don't have to be the fastest or the tallest athlete, you simply need a willingness to learn. Give tennis a try and schedule an engaging tennis lesson with a MyTennisLessons instructor near you today!
How it works
1
Find an instructor
Put in your zipcode and find an instructor that best suits your tennis needs. We only hire qualified instructors who have extensive teaching experience, glowing references, and are highly personable. This ensures your tennis experience is top quality.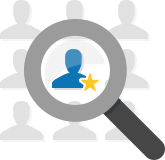 2
Choose your package
Easily setup lessons with one of our lesson packages. Lessons can be scheduled with your tennis professional at a time and place convenient for you. If you aren't 100% satisifed with your lesson, we'll find you a new instructor or refund your purchase entirely.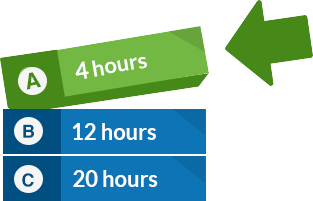 3
Start your lessons
Once you've booked lessons online or with one our helpful student counselors at 866.454.2747, it's time to get on the court! Your instructor will reach out within 48 hours of booking to setup your first lesson and answer any questions.