Book tennis lessons in
Gilbert, AZ

with the perfect tennis coach at a court near you
Local Gilbert tennis coaches with the best reviews See All Coaches (33)
We make it simple to sign up for tennis lessons with one of our Gilbert, AZ coaches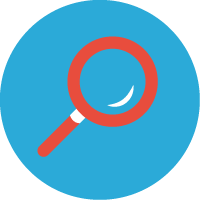 Find a coach
Enter your zip code to find a local coach perfect for you.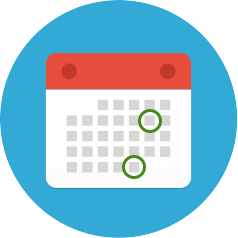 Book online
Book with a coach at a court and time that fits your schedule.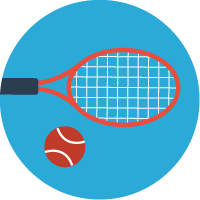 Take lessons
Start your tennis lessons and improve your game.
Get Started
What makes the tennis scene in Gilbert, AZ so unique?
Gilbert epitomizes the ever changing modern world, not only in Phoenix, but in the United States as a whole. Once an agricultural center of Arizona it is now home to burgeoning business and suburban families alike. In only about 30 years, the city's population has gone from a few thousand people to a ridiculous 150,000 residents. With that being said, that's a kind of growth that we can relate to. Only two years ago we were servicing only one metro area. Now we offer tennis lessons in over 50, which includes the Phoenix metro area.
Alongside Chandler, Gilbert represents a great suburban area to raise a family. We really enjoy working with families in getting their children out on the court. You never know, if you're a parent you may find that you actually want to get out there and take a tennis lesson! We know that most families have extremely hectic schedules so we have made the booking of tennis lessons a surprisingly simple process. By selecting an instructor, filling out the lesson details and paying online, you'll be on the court in no time. Better yet, give us a call, tell us your tennis lesson needs, and we'll get you set up in Gilbert right over the phone.
FAQ's
Customer Reviews
Omar is one of best tennis instructors I've ever had! He's patient, knowledgeable, and encouraging. He has a unique ability to break things down in a way that makes them easy to understand and implement. He focuses on building your game from the ground up and pays great attention to detail. The sessions are extremely fun and I highly recommend him to anyone looking for a tennis instructor.
- Ane E.
On time, patient and responsible.
- Michelle C.
Evan is very knowledgeable, professional, and patient. He is teaching my 9yo son (with no experience) and it has been an AMAZING experience. Highly recommend!!
- Sarah P.
Tennis Locations Near Gilbert, AZ
Find Nearby Courts