Book tennis lessons in
Scottsdale, AZ

with the perfect tennis coach at a court near you
Local Scottsdale tennis coaches with the best reviews See All Coaches (37)
We make it simple to sign up for tennis lessons with one of our Scottsdale, AZ coaches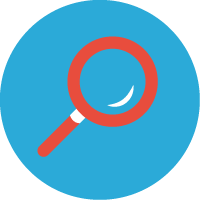 Find a coach
Enter your zip code to find a local coach perfect for you.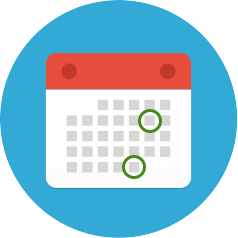 Book online
Book with a coach at a court and time that fits your schedule.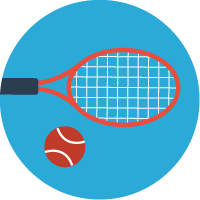 Take lessons
Start your tennis lessons and improve your game.
Get Started
What makes the tennis scene in Scottsdale, AZ so unique?
If you are looking for an upscale night out on the town while in Arizona, Phoenix's Eastern neighbor Scottsdale is a good place to start. Tourists flock to this ritzy city in the desert to relax at destination spas, experience the lively art scene, and maybe even get on the tennis court. In between getting a quality massage or taking advantage of the great shopping scene, book a tennis lesson directly on My Tennis Lessons. We make it simple to find an instructor, select a date, and choose a court for your tennis lesson. Keep your phone close by while you are enjoying the city of Scottsdale because once you book online, your instructor will be in contact to confirm the 1st lesson.
Whether you find yourself in North Scottsdale or "Shea Corridor", we'll be able to set you up with one of our qualified tennis instructors. If you are going to spend an hour of your time learning tennis you're going to want an instructor who is up to the challenge. That is why we screen all of our tennis pros. We want to ensure you get the most out of your lesson by setting you up with a tennis pro that is going to customize each lesson to your tennis needs. Please give us a call if you have any questions concerning our instructors, the payment process, or anything in between.
FAQ's
Customer Reviews
Omar is one of best tennis instructors I've ever had! He's patient, knowledgeable, and encouraging. He has a unique ability to break things down in a way that makes them easy to understand and implement. He focuses on building your game from the ground up and pays great attention to detail. The sessions are extremely fun and I highly recommend him to anyone looking for a tennis instructor.
- Ane E.
On time, patient and responsible.
- Michelle C.
Evan is very knowledgeable, professional, and patient. He is teaching my 9yo son (with no experience) and it has been an AMAZING experience. Highly recommend!!
- Sarah P.
Tennis Locations Near Scottsdale, AZ
Find Nearby Courts