Book tennis lessons in
Tempe, AZ

with the perfect tennis coach at a court near you
Local Tempe tennis coaches with the best reviews See All Coaches (37)
We make it simple to sign up for tennis lessons with one of our Tempe, AZ coaches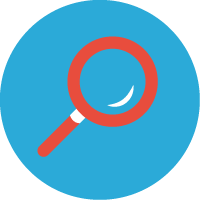 Find a coach
Enter your zip code to find a local coach perfect for you.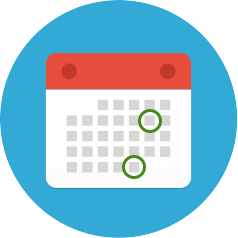 Book online
Book with a coach at a court and time that fits your schedule.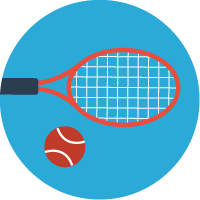 Take lessons
Start your tennis lessons and improve your game.
Get Started
What makes the tennis scene in Tempe, AZ so unique?
Tempe, AZ is probably best known for being the city where Arizona State is located. The Sun Devils have a number of successful sports programs, which includes the women's tennis team. Unfortunately, the men's tennis team funding was cut back in 2008 which in our book, is quite a shame. We hope that we can bring some tennis enthusiasm back to the city by offering affordable and instructional tennis lessons for all. Unlike Arizona State, we don't leave anyone out when it comes to enjoying tennis. Whether you are a beginner or advanced tennis player, we have an instructor that will be able to get the most out of your tennis game.
By viewing the profiles below, determine which tennis coach will be the best fit for you on the tennis court. You can also view the tennis coach closest to you by visiting the our homepage and inputting your ZIP code. By reading a particular tennis instructors bio, viewing their qualifications and checking their availability, make the most informed decision on who you believe to be right coach for you. Let us know if you have any questions about booking tennis lessons in Tempe and we'd be more than happy to answer them.
FAQ's
Customer Reviews
Omar is one of best tennis instructors I've ever had! He's patient, knowledgeable, and encouraging. He has a unique ability to break things down in a way that makes them easy to understand and implement. He focuses on building your game from the ground up and pays great attention to detail. The sessions are extremely fun and I highly recommend him to anyone looking for a tennis instructor.
- Ane E.
On time, patient and responsible.
- Michelle C.
Evan is very knowledgeable, professional, and patient. He is teaching my 9yo son (with no experience) and it has been an AMAZING experience. Highly recommend!!
- Sarah P.
Tennis Locations Near Tempe, AZ
Find Nearby Courts