Book tennis lessons in
Phoenix, AZ

with the perfect tennis coach at a court near you
Local Phoenix tennis coaches with the best reviews See All Coaches (37)
We make it simple to sign up for tennis lessons with one of our Phoenix, AZ coaches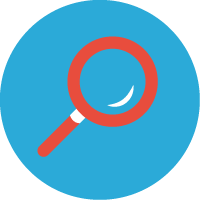 Find a coach
Enter your zip code to find a local coach perfect for you.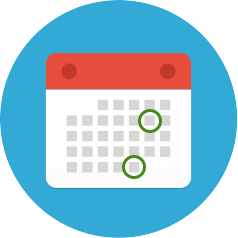 Book online
Book with a coach at a court and time that fits your schedule.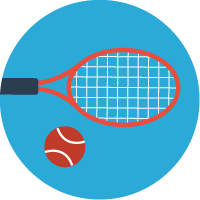 Take lessons
Start your tennis lessons and improve your game.
Get Started
What makes the tennis scene in Phoenix, AZ so unique?
With clear skies, barren landscapes and eerie quietness, the desert offers up the chance to explore your contemplative side. While you're out soul searching it's inevitable the dilemma of finding affordable tennis lessons will cross your mind. Don't worry, MyTennisLessons has you covered. In working with tennis coaches in Phoenix, we are confident in our ability to match you with a coach capable of unearthing your inner tennis pro. Though golf may be the sport of choice in Phoenix, tennis has taken a firm grip on the city as well. The over 800 tennis courts located throughout Phoenix and the success of leagues such as the Tennis League Network proves that tennis playeres are serious about getting out on the tennis court.
A dry climate and plentiful sunshine makes Phoenix an ideal destination for tennis. We know this because in the past two years we have facilitated hundreds of tennis lessons in Phoenix. We make scheduling a tennis lesson in Phoenix a simple and hassle-free process. Either browse the instructors or input your zip code above. This allows you to find the instructor closest to you. From that point it is up to you to fill out the lesson details, which include court location, date, and lesson package size. Phoenix residents know that sometimes it takes some poking and prodding to find everything Phoenix has to offer, but luckily that is not the case when it comes to tennis lessons. Schedule your Phoenix tennis lessons with MyTennisLessons today!
The MyTennisLessons Blog
Get fired up about playing tennis in Phoenix and learn why this city is a paragon among tennis communities. ...
Read More
Make sure you avoid waiting for a court in Phoenix, AZ by checking out the largest facility in the city. Be sure to know the best options in the cities you may visit as well. ...
Read More
FAQ's
Customer Reviews
Omar is one of best tennis instructors I've ever had! He's patient, knowledgeable, and encouraging. He has a unique ability to break things down in a way that makes them easy to understand and implement. He focuses on building your game from the ground up and pays great attention to detail. The sessions are extremely fun and I highly recommend him to anyone looking for a tennis instructor.
- Ane E.
On time, patient and responsible.
- Michelle C.
Evan is very knowledgeable, professional, and patient. He is teaching my 9yo son (with no experience) and it has been an AMAZING experience. Highly recommend!!
- Sarah P.
Tennis Locations Near Phoenix, AZ
Find Nearby Courts