Book tennis lessons in
Columbus, OH

with the perfect tennis coach at court near you
Local Columbus tennis coaches with the best reviews See All Coaches (9)
We make it simple to sign up for tennis lessons with one of our Columbus, OH coaches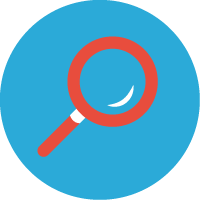 Find a coach
Enter your zip code to find a local coach perfect for you.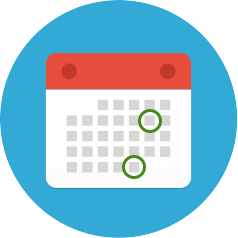 Book online
Book with a coach at a court and time that fits your schedule.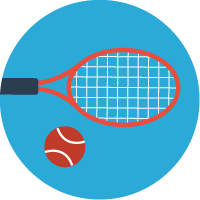 Take lessons
Start your tennis lessons and improve your game.
Get Started
What makes the tennis scene in Columbus, OH so unique?
In Columbus, OH the Ohio State men's tennis program reigns supreme. They reiterated this dominance by winning their NCAA record 185th straight home victory in March 2014, a record that spanned 11 years. Any young tennis fan growing up in Columbus, OH hopes to one day play for the Buckeyes and we at MyTennisLessons.com aim to help make that dream a reality. Not only do we offer youth tennis lessons in Columbus, but we also have instructors who will be able to help even the most seasoned tennis player.
Just as Ohio State has established themselves in tennis over the years, Columbus has established itself as a leader in all things tech. MyTennisLessons was built on pairing tech with tennis, so it only made sense to offer our tennis lesson services in Columbus. By inputting your zip code above you can view all instructors in your area. We make it easy to view qualifications, availability, and teaching locations all in one place. You can even complete your booking directly online and get in contact with a pro within 24 hours of that booking. We thought it was about time tennis caught up with the technology available, and we're sure you'll feel the same as you use MyTennisLessons.com.
FAQ's
Customer Reviews
I would highly recommend Aidan as your tennis coach! He is very knowledgeable and he has a knack for keeping kids engaged throughout the entire lesson. Aidan pays attention to small details and he truly cares about all of his students wellbeing. His lessons are the perfect balance of structure and fun! Both my niece and nephew enjoy their lessons with Aidan.
- Mackenzie A.
Coach Aidan has been instrumental in transforming my tennis game. His expertise has greatly improved my form and fitness, leading to an overall enhancement of my skills on the court. His personalized coaching approach and attention to detail have truly made a difference in my performance. For those seeking improvement, I wholeheartedly recommend Coach Aidan – his dedication and knowledge are invaluable assets on the journey to becoming a better tennis player.
- Rene Paul R.
Aidan is a very patient and knowledgeable instructor. He takes as much time as necessary to make sure everyone understands the strategies & techniques he teaches in his lessons, and knows exactly what to do to set someone up for success! We have never been in a lesson that was equivalent to the amount of focus Aidan puts into the foundation of the sport. His dedication to the sport truly is shown through his positive approach to the goal for each lesson, and because of this we would definitely recommend him for anyone interested in learning tennis!
- Kathleen K.
Tennis Locations Near Columbus, OH
Find Nearby Courts