Book tennis lessons in
Seattle, WA

with the perfect tennis coach at a court near you
Local Seattle tennis coaches with the best reviews See All Coaches (13)
We make it simple to sign up for tennis lessons with one of our Seattle, WA coaches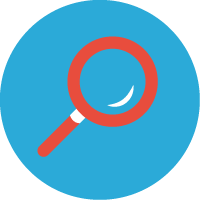 Find a coach
Enter your zip code to find a local coach perfect for you.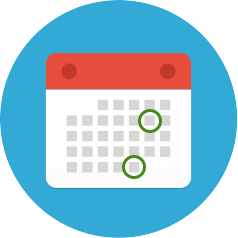 Book online
Book with a coach at a court and time that fits your schedule.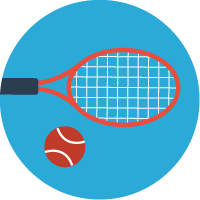 Take lessons
Start your tennis lessons and improve your game.
Get Started
What makes the tennis scene in Seattle, WA so unique?
Seattle, the "Emerald City," is a city known for the surrounding it rich music history, booming tech scene, Starbucks, and maybe most notably, the rain (There are also always indoor courts!). If you believe a bit of rain is going to stop us from conducting tennis lessons, think again. Though tennis isn't widely regarded as a mainstream sport in the US, that may be a blessing considering how the locals have taken to the MLS's Seattle Sounders. Once a peripheral sport, soccer has blown up in Seattle with the Sounders averaging over 43,000 fans a game when they play at CenturyLink Field. It's apparent Seattle natives can spot a quality product when others may not. We believe here at MyTennisLessons, we can also create genuine enthusiasm for tennis, a sport many have overlooked.
We don't expect to have the same impact rock legends Nirvana, Pearl Jam, or numerous other "grunge" bands have had on the area, but hey, we'll take a shot. Don't worry, though we aspire for their levels of greatness, we aren't trying to harness the teenage angst that defined that era. We ensure a positive and informative experience every time you step on the court for a tennis lesson with a tennis coach in Seattle. So what are you waiting for? Whether you are playing tennis for the first time or want to eventually join a local tennis league, MyTennisLessons has you covered. What better way to stay active once the sun comes out then signing up for tennis lessons with MyTennisLessons.com. Follow @MyTennisLessons
The MyTennisLessons Blog
The Seattle Tennis Club served as the perfect venue for a all out tennis themed wedding. Check out how this tennis crazed couple pulled it off. ...
Read More
The weather doesn't always cooperate in Seattle, so if you're itching to play tennis on a typical rainy day be sure to check out MTL's list of the best indoot courts in Seattle. ...
Read More
FAQ's
Customer Reviews
Omar is one of best tennis instructors I've ever had! He's patient, knowledgeable, and encouraging. He has a unique ability to break things down in a way that makes them easy to understand and implement. He focuses on building your game from the ground up and pays great attention to detail. The sessions are extremely fun and I highly recommend him to anyone looking for a tennis instructor.
- Ane E.
On time, patient and responsible.
- Michelle C.
Evan is very knowledgeable, professional, and patient. He is teaching my 9yo son (with no experience) and it has been an AMAZING experience. Highly recommend!!
- Sarah P.
Tennis Locations Near Seattle, WA
Find Nearby Courts