Book tennis lessons in
San Francisco, CA

with the perfect tennis coach at a court near you
Local San Francisco tennis coaches with the best reviews See All Coaches (44)
We make it simple to sign up for tennis lessons with one of our San Francisco, CA coaches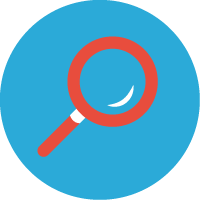 Find a coach
Enter your zip code to find a local coach perfect for you.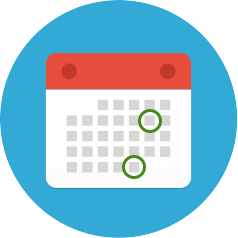 Book online
Book with a coach at a court and time that fits your schedule.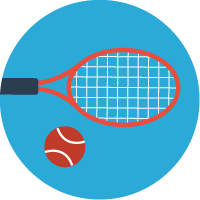 Take lessons
Start your tennis lessons and improve your game.
Get Started
What makes the tennis scene in San Francisco, CA so unique?
The Bay area, made up of cities such as San Francisco, San Jose and Oakland, is a densely populated area home to some of the most eccentric, creative and ambitious individuals in the country. From booming tech industries in the southern Bay Area to political activism in San Francisco, California's Bay Area exemplifies diversity. The Bay Area's wide climate range also allows people to partake in a various unique activities. Don't let the windy San Francisco conditions fool you, there are over 4,500 tennis courts in the Bay Area being utilized by thousands of tennis enthusiasts in the area. At MyTennisLessons we want to get you on the court with the perfect instructor. So whether you are trying to win your local tennis league or hoping to take up tennis for the first time, MyTennisLessons will find the right fit. For the past decade we have been helping people up their tennis game by matching them with the tennis coach right for them.
Recreational players aside, professional tournaments such as the SAP Open in San Jose have also helped popularize tennis in the area. The Bank of the West Classic played at the Stanford campus, happens to be the oldest women only tennis tournament in the world. This tournament exemplifies the longstanding tennis tradition as well as the liberal mentality of the San Francisco bay area. If you are here because you were looking for cardio tennis lessons you're out of luck, but be sure to browse the available personal trainers in San Francisco to reach your fitness goals. You might just be looking to stay in shape and you're probably not quite at the level needed to compete in these tournaments, but you can still find your place on the court. By sorting through the instructors listed in and around San Francisco discover who will help you get the most out of your tennis lesson. Fill in your lesson detail, pay online, and get in contact with your instructor. It's that simple.
The MyTennisLessons Blog
While San Francisco might be known as the cultural and economic capital of Northern California, it should be known as the region's tennis capital as well. ...
Read More
FAQ's
Customer Reviews
Omar is one of best tennis instructors I've ever had! He's patient, knowledgeable, and encouraging. He has a unique ability to break things down in a way that makes them easy to understand and implement. He focuses on building your game from the ground up and pays great attention to detail. The sessions are extremely fun and I highly recommend him to anyone looking for a tennis instructor.
- Ane E.
On time, patient and responsible.
- Michelle C.
Evan is very knowledgeable, professional, and patient. He is teaching my 9yo son (with no experience) and it has been an AMAZING experience. Highly recommend!!
- Sarah P.
Tennis Locations Near San Francisco, CA
Find Nearby Courts