Book tennis lessons in
Miami, FL

with the perfect tennis coach at a court near you
Local Miami tennis coaches with the best reviews See All Coaches (116)
We make it simple to sign up for tennis lessons with one of our Miami, FL coaches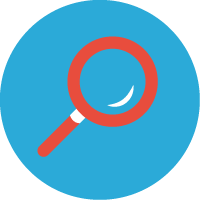 Find a coach
Enter your zip code to find a local coach perfect for you.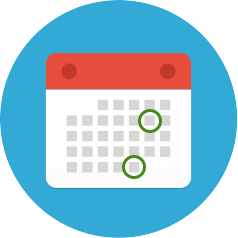 Book online
Book with a coach at a court and time that fits your schedule.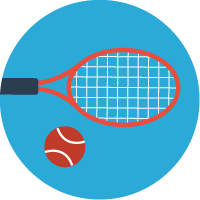 Take lessons
Start your tennis lessons and improve your game.
Get Started
What makes the tennis scene in Miami, FL so unique?
Imagine a place where the party never actually stops, the sun is plentiful, the people are as diverse as the adjacent ocean and tennis lessons are accessible to all. Well, it does in fact exist in the form of South Beach, and specifically Miami. Miami residents know that you're just as likely to find yourself rubbing shoulders with some of the most beautiful people on the planet as you are some of the most culturally diverse Caribbean and Hispanic individuals. It's a trip to say the least. We've taken the opposite stance and opted for consistency and simplicity. We at MyTennisLessons have made signing up for a tennis lesson more efficient and less time consuming than ever before.
For students we want to act as your one-stop-shop for all your tennis lesson needs. Do you live closer to Hollywood than Downtown Miami? We have a tennis pro for you. Are you only going to be in South Beach for a week? We have the right tennis lesson package for you. Are you trying to grind out some wins during your Tennis League Network matches? We have a tennis coach who can give you that winning edge. Whether you are only looking to develop that winner's edge or learn a new lifelong skill, we have tennis instructors who compliments every players tennis aspirations.
Let us help you get the most out of your tennis lesson, on a beautiful Miami court location, at an affordable price. We encourage you to browse through our tennis coaches, choose a lesson package, and book online. We'd love to help you get set up with tennis lessons so don't hesitate to give MyTennisLessons a call.
The MyTennisLessons Blog
The Miami you should get to know is a tennis fanatic's paradise, filled with plenty of places to play and watch on palm-shaded oceanfront. ...
Read More
Whether you're from Miami area, or are a visitor, there's plenty to do in and around the city between the tennis action at the tournament widely known as the "fifth grand slam." ...
Read More
FAQ's
Customer Reviews
Omar is one of best tennis instructors I've ever had! He's patient, knowledgeable, and encouraging. He has a unique ability to break things down in a way that makes them easy to understand and implement. He focuses on building your game from the ground up and pays great attention to detail. The sessions are extremely fun and I highly recommend him to anyone looking for a tennis instructor.
- Ane E.
On time, patient and responsible.
- Michelle C.
Evan is very knowledgeable, professional, and patient. He is teaching my 9yo son (with no experience) and it has been an AMAZING experience. Highly recommend!!
- Sarah P.
Tennis Locations Near Miami, FL
Find Nearby Courts