Book tennis lessons in
Chicago, IL

with the perfect tennis coach at a court near you
Local Chicago tennis coaches with the best reviews See All Coaches (20)
We make it simple to sign up for tennis lessons with one of our Chicago, IL coaches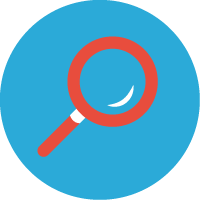 Find a coach
Enter your zip code to find a local coach perfect for you.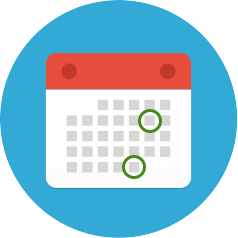 Book online
Book with a coach at a court and time that fits your schedule.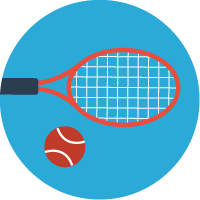 Take lessons
Start your tennis lessons and improve your game.
Get Started
What makes the tennis scene in Chicago, IL so unique?
The "Windy City" may not sound like the ideal destination for tennis, but Chicago has proven that notion wrong. Even during the winter (inquire about indoor lessons!) you can find tennis enthusiasts enjoying themselves at indoor facilities such as McFetridge Sports Center which is open to the public. Chicago is a storied sports town having won dozens of titles across various sports frustrating much of the rest of the country. When it comes to tennis lessons you should not have to deal with any unnecessary frustration, which is why MyTennisLessons makes signing up for tennis lessons in Chicago, and the surrounding metro area, hassle free.
Did you know that Chicago hosted the Chicago Grand Prix played on indoor carpet courts from 1985-87, with which saw legends John McEnroe and Boris Becker take home trophies? Did you know that Chicago has one of the most lively tennis league scenes, headlined by the Tennis League Network? Chicago obviously has a long and interesting association with tennis and we have been a part of it recently. Over the years we've assembled a highly qualified bunch of tennis coaches in Chicago and the reviews from our students reflect that. Browse through these coaches, discover the perfect Chicago court location and book your Chicago tennis lessons directly online today! If you are looking into tennis lessons to stay in shape, you may find luck working with a personal trainer in Chicago through FitnessTrainer!
The MyTennisLessons Blog
The weather isn't always cooperative in Chicago so if you're itching to play tennis but it's gross out, be sure to check out our list of the best indoor court in Chicago. ...
Read More
If you're looking to play tennis in college there are colleges in Chicago, and other cities, that could be a perfect fit both athletically and academically. ...
Read More
FAQ's
Customer Reviews
Omar is one of best tennis instructors I've ever had! He's patient, knowledgeable, and encouraging. He has a unique ability to break things down in a way that makes them easy to understand and implement. He focuses on building your game from the ground up and pays great attention to detail. The sessions are extremely fun and I highly recommend him to anyone looking for a tennis instructor.
- Ane E.
On time, patient and responsible.
- Michelle C.
Evan is very knowledgeable, professional, and patient. He is teaching my 9yo son (with no experience) and it has been an AMAZING experience. Highly recommend!!
- Sarah P.
Tennis Locations Near Chicago, IL
Find Nearby Courts