Book tennis lessons in
Pittsburgh, PA

with the perfect tennis coach at court near you
Local Pittsburgh tennis coaches with the best reviews See All Coaches (8)
We make it simple to sign up for tennis lessons with one of our Pittsburgh, PA coaches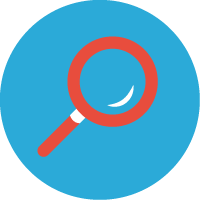 Find a coach
Enter your zip code to find a local coach perfect for you.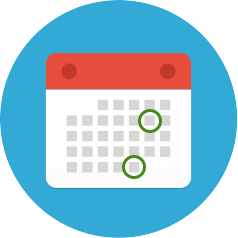 Book online
Book with a coach at a court and time that fits your schedule.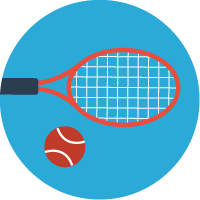 Take lessons
Start your tennis lessons and improve your game.
Get Started
What makes the tennis scene in Pittsburgh, PA so unique?
Though the steel factories in Pittsburgh are long gone, the hardworking attitude and progressive spirit found during that time period persists to this day. Often such a hard nosed city isn't considered a particularly livable one as well, but Pittsburgh is an exception to that rule. Between the wonderful restaurant scene, college town vibes, and overall sports enthusiasm, the Steel City represents the kind of place that we at MyTennisLessons gravitates towards. As an energetic and progressive company, we take pride in efficiently setting up the residents of Pittsburgh with tennis lessons.
Even though the city has had to transition away from being an industrial city, the tradition of excellence has never left. That excellence begins and ends with the Pittsburgh Steelers. Their recent success coupled with their dominance in the 1970's acts an inspiration not only to us, but to every Pittsburgh resident. While the Steelers strive for Super Bowl trophies, we strive to offer you the perfect tennis lesson. We make finding an instructor, inputting lesson details, and making payments more efficient than ever before. Whether you are a beginner, intermediate, or someone who is trying to win their Pittsburgh tennis league, we have a coach who is perfect for you. You're only a few clicks away from partaking in a fun and instructional tennis lessons with MyTennisLessons. Sign up today! Follow @MyTennisLessons
FAQ's
Customer Reviews
I would highly recommend Aidan as your tennis coach! He is very knowledgeable and he has a knack for keeping kids engaged throughout the entire lesson. Aidan pays attention to small details and he truly cares about all of his students wellbeing. His lessons are the perfect balance of structure and fun! Both my niece and nephew enjoy their lessons with Aidan.
- Mackenzie A.
Coach Aidan has been instrumental in transforming my tennis game. His expertise has greatly improved my form and fitness, leading to an overall enhancement of my skills on the court. His personalized coaching approach and attention to detail have truly made a difference in my performance. For those seeking improvement, I wholeheartedly recommend Coach Aidan – his dedication and knowledge are invaluable assets on the journey to becoming a better tennis player.
- Rene Paul R.
Aidan is a very patient and knowledgeable instructor. He takes as much time as necessary to make sure everyone understands the strategies & techniques he teaches in his lessons, and knows exactly what to do to set someone up for success! We have never been in a lesson that was equivalent to the amount of focus Aidan puts into the foundation of the sport. His dedication to the sport truly is shown through his positive approach to the goal for each lesson, and because of this we would definitely recommend him for anyone interested in learning tennis!
- Kathleen K.
Tennis Locations Near Pittsburgh, PA
Find Nearby Courts