Book tennis lessons in
Orlando, FL

with the perfect tennis coach at court near you
Local Orlando tennis coaches with the best reviews See All Coaches (36)
We make it simple to sign up for tennis lessons with one of our Orlando, FL coaches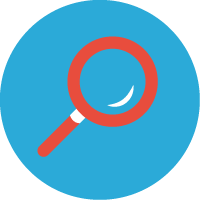 Find a coach
Enter your zip code to find a local coach perfect for you.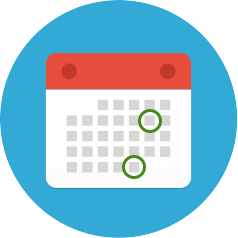 Book online
Book with a coach at a court and time that fits your schedule.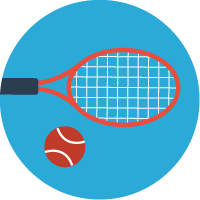 Take lessons
Start your tennis lessons and improve your game.
Get Started
What makes the tennis scene in Orlando, FL so unique?
Who wouldn't want to spend the first half of the day at the Wizarding World of Harry Potter at Universal followed by an afternoon of top quality tennis lessons? These are just some of the possibilities that exist in Orlando, FL. Though many people come to Orlando, FL to either work at, or enjoy the many amusement parks available, like much of the rest of Florida, the city boasts a thriving tennis scene. With world class facilities such as the Orlando Tennis Centre at the disposal of residents and visitors alike, it is clear that Orlando is attempting to put itself on the map when it comes to all things tennis (lessons and tennis leagues alike). Now with MyTennisLessons.com it is easy to sign up for a tennis lessons online in Orlando.
Anyone who has ever been to Walt Disney World as a child (or lets be honest, as an adult as well) will attest to the indescribable feeling of happiness associated with meeting Mickey Mouse and riding on Space Mountain for the first time. With MyTennisLessons.com we believe that your first tennis lesson can be equally memorable. It's never too late to pick up a tennis racket, find the perfect tennis instructor, or even take a ride on Splash Mountain for the first time (Seriously, I don't care if you're forty five, Splash Mountain is just awesome). So don't let another day pass having not experienced the satisfaction of taking a tennis lesson in the beautiful Orlando sun with MyTennisLessons.com.
Follow @MyTennisLessons
The MyTennisLessons Blog
Orlando's Walt Disney World might be the "Happiest Place on Earth," but the tennis scene in Orlando is sure to keep players happy for years to come. We explain where to play, compete and watch tennis. ...
Read More
Division II Rollins College in Orlando, FL is a great option if you want to continue playing tennis through college. Find out why as well as the other options around the country. ...
Read More
FAQ's
Customer Reviews
I would highly recommend Aidan as your tennis coach! He is very knowledgeable and he has a knack for keeping kids engaged throughout the entire lesson. Aidan pays attention to small details and he truly cares about all of his students wellbeing. His lessons are the perfect balance of structure and fun! Both my niece and nephew enjoy their lessons with Aidan.
- Mackenzie A.
Coach Aidan has been instrumental in transforming my tennis game. His expertise has greatly improved my form and fitness, leading to an overall enhancement of my skills on the court. His personalized coaching approach and attention to detail have truly made a difference in my performance. For those seeking improvement, I wholeheartedly recommend Coach Aidan – his dedication and knowledge are invaluable assets on the journey to becoming a better tennis player.
- Rene Paul R.
Aidan is a very patient and knowledgeable instructor. He takes as much time as necessary to make sure everyone understands the strategies & techniques he teaches in his lessons, and knows exactly what to do to set someone up for success! We have never been in a lesson that was equivalent to the amount of focus Aidan puts into the foundation of the sport. His dedication to the sport truly is shown through his positive approach to the goal for each lesson, and because of this we would definitely recommend him for anyone interested in learning tennis!
- Kathleen K.
Tennis Locations Near Orlando, FL
Find Nearby Courts