Book tennis lessons in
Naples, FL

with the perfect tennis coach at a court near you
Local Naples tennis coaches with the best reviews See All Coaches (10)
We make it simple to sign up for tennis lessons with one of our Naples, FL coaches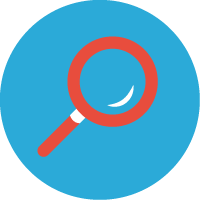 Find a coach
Enter your zip code to find a local coach perfect for you.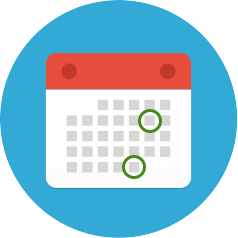 Book online
Book with a coach at a court and time that fits your schedule.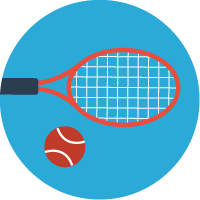 Take lessons
Start your tennis lessons and improve your game.
Get Started
What makes the tennis scene in Naples, FL so unique?
Florida has long been known as the national tennis hotbed. Each city has its own tennis culture and Naples, FL is no exception. Whether you're lucky enough to reside in the beautiful and expensive city of Naples or you're visiting on vacation, it is the ideal place to take a tennis lesson. With MyTennisLessons you can either take your tennis lesson on a local tennis court or the instructor will come to you and conduct the lesson at your own court (again, if you're that awesome!). Regardless, there aren't many better ways to spend your time in the Florida sun than by taking a Naples, FL tennis lesson.
We have coaches in Naples, FL that will teach at Arthur Allen Tennis Center, the Waypoint Community Tennis Courts and everywhere in-between. It is important that you not only find a great location and time to take your tennis lessons, but also find a coach that is perfect for your lessons needs. After you look over the Naples, FL coaches, many of which eat, breathe and sleep tennis, you can choose from three lesson packages (6, 12, 20 lessons) and book directly online. We understand that people in Florida, and Naples specifically, take their tennis serious so please call us (866-454-2747) if you have any questions or concerns.
FAQ's
Customer Reviews
Omar is one of best tennis instructors I've ever had! He's patient, knowledgeable, and encouraging. He has a unique ability to break things down in a way that makes them easy to understand and implement. He focuses on building your game from the ground up and pays great attention to detail. The sessions are extremely fun and I highly recommend him to anyone looking for a tennis instructor.
- Ane E.
On time, patient and responsible.
- Michelle C.
Evan is very knowledgeable, professional, and patient. He is teaching my 9yo son (with no experience) and it has been an AMAZING experience. Highly recommend!!
- Sarah P.
Tennis Locations Near Naples, FL
Find Nearby Courts