Book tennis lessons in
Charlotte, NC

with the perfect tennis coach at court near you
Local Charlotte tennis coaches with the best reviews See All Coaches (8)
We make it simple to sign up for tennis lessons with one of our Charlotte, NC coaches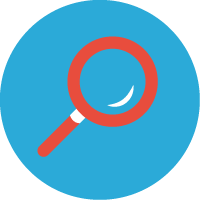 Find a coach
Enter your zip code to find a local coach perfect for you.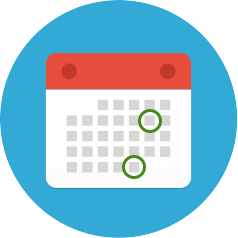 Book online
Book with a coach at a court and time that fits your schedule.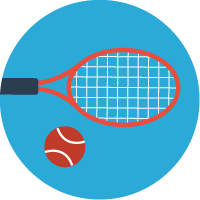 Take lessons
Start your tennis lessons and improve your game.
Get Started
What makes the tennis scene in Charlotte, NC so unique?
Home to some of the biggest banks in the United States, Charlotte, NC is known as one of the country's financial hubs. Fortunately, when it comes to getting set up with tennis lessons you won't have to break the bank. We at MyTennisLessons pride ourselves on providing not only quality tennis instruction but affordable tennis lessons as well. When you purchase a tennis lesson package with MyTennisLessons you will be able to use your lessons throughout the year. Luckily in Charlotte winters are short allowing you to get in tennis lessons quite frequently. After you browse the local tennis coaches in Charlotte and decide which one has the right qualifications, court locations and availability we can help you complete your booking either online or over the phone. Please feel free to chat with us online or call the number at the top of the page.
While Charlotte has many leagues or social groups around the city, you'll have to head to Winston-Salem to see some of the pros play tournaments. But there are plenty of tennis activities and instructor choices in this booming city, so input your zip code and search the option in your area.By doing so or selecting one of the featured instructors in or around Charlotte, you can take the first steps to making tennis a game for life.
FAQ's
Customer Reviews
I would highly recommend Aidan as your tennis coach! He is very knowledgeable and he has a knack for keeping kids engaged throughout the entire lesson. Aidan pays attention to small details and he truly cares about all of his students wellbeing. His lessons are the perfect balance of structure and fun! Both my niece and nephew enjoy their lessons with Aidan.
- Mackenzie A.
Coach Aidan has been instrumental in transforming my tennis game. His expertise has greatly improved my form and fitness, leading to an overall enhancement of my skills on the court. His personalized coaching approach and attention to detail have truly made a difference in my performance. For those seeking improvement, I wholeheartedly recommend Coach Aidan – his dedication and knowledge are invaluable assets on the journey to becoming a better tennis player.
- Rene Paul R.
Aidan is a very patient and knowledgeable instructor. He takes as much time as necessary to make sure everyone understands the strategies & techniques he teaches in his lessons, and knows exactly what to do to set someone up for success! We have never been in a lesson that was equivalent to the amount of focus Aidan puts into the foundation of the sport. His dedication to the sport truly is shown through his positive approach to the goal for each lesson, and because of this we would definitely recommend him for anyone interested in learning tennis!
- Kathleen K.
Tennis Locations Near Charlotte, NC
Find Nearby Courts