Book tennis lessons in
New Orleans, LA

with the perfect tennis coach at a court near you
Local New Orleans tennis coaches with the best reviews See All Coaches (3)
Shayann V.
New Orleans, LA
Years Playing: 18
Years Teaching: 6
John H.
Des Allemands, LA
Years Playing: 40
Years Teaching: 20
We make it simple to sign up for tennis lessons with one of our New Orleans, LA coaches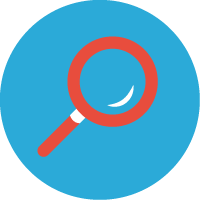 Find a coach
Enter your zip code to find a local coach perfect for you.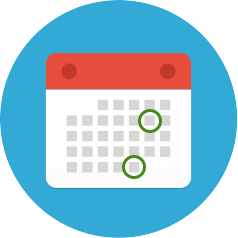 Book online
Book with a coach at a court and time that fits your schedule.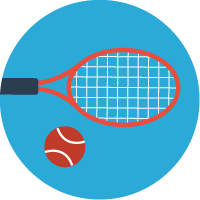 Take lessons
Start your tennis lessons and improve your game.
Get Started
What makes the tennis scene in New Orleans, LA so unique?
Everyone could learn a bit, both on and off the tennis court, from the people of New Orleans. Not only are residents of the Big Easy known for an unparalleled resilience, but also unwavering resolve in the face of adversity. Through it all, the city motto, "Let the good times roll", has continued to ring true. No matter if you're taking up tennis for the first time or trying to win your local tennis league, it's always important to find a way to enjoy yourself. At MyTennisLessons we recognize that hard work and entertainment go hand in hand when you take a tennis lesson in New Orleans. We always love hearing from prospective tennis students in New Orleans so don't hesitate to call us at (866) 454-2747 if you have have any questions or concerns about the booking process.
Between the great food, the vibrant music scene, and raucous activities of Bourbon Street, it can be difficult to decide on a particular activity. Fortunately, when you eventually decide to take a tennis lesson, MyTennisLessons makes the process as seamless as possible. When you sign up for tennis lessons in New Orleans you will not only be working with a qualified tennis coach but you will also be given the flexibility to thrive on the tennis court. When you purchase a tennis lesson package you can take lessons at the pace and court location convenient to you. We understand New Orleans' residents thrive on that laid back attitude, so we've made it effortless to sign up for private, group, or kids tennis lessons.
FAQ's
Customer Reviews
Omar is one of best tennis instructors I've ever had! He's patient, knowledgeable, and encouraging. He has a unique ability to break things down in a way that makes them easy to understand and implement. He focuses on building your game from the ground up and pays great attention to detail. The sessions are extremely fun and I highly recommend him to anyone looking for a tennis instructor.
- Ane E.
On time, patient and responsible.
- Michelle C.
Evan is very knowledgeable, professional, and patient. He is teaching my 9yo son (with no experience) and it has been an AMAZING experience. Highly recommend!!
- Sarah P.
Tennis Locations Near New Orleans, LA
Find Nearby Courts