Book tennis lessons in
Detroit, MI

with the perfect tennis coach at a court near you
Local Detroit tennis coaches with the best reviews See All Coaches (8)
Mike B.
Windsor, ON
Years Playing: 20
Years Teaching: 10
Amy H.
Woodhaven, MI
Years Playing: 35
Years Teaching: 5
We make it simple to sign up for tennis lessons with one of our Detroit, MI coaches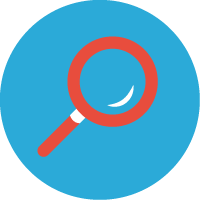 Find a coach
Enter your zip code to find a local coach perfect for you.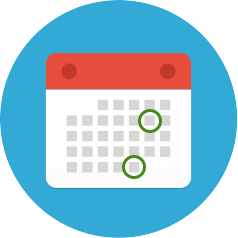 Book online
Book with a coach at a court and time that fits your schedule.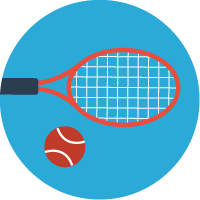 Take lessons
Start your tennis lessons and improve your game.
Get Started
What makes the tennis scene in Detroit, MI so unique?
Don't let the people of Detroit hear you say they have fallen on hard times because "Motor City" residents are a proud hardworking bunch. Once a well documented industrial power Detroit is now moving back into the limelight on the back of new businesses, an interesting food scene and overall active individuals. At MyTennisLessons we're helping generate a tennis scene by offering affordable tennis lessons in Detroit, MI. We have tennis instructors in Detroit and the surrounding metro area that specialize in turning you into a well oiled tennis machine.
Whether you live directly in Detroit or all the way out in Ann Arbor we'll have a tennis coach willing to teach you in those cities or anywhere in-between. Even if you are not positive what type of lessons you should take, rest assured you'll be able to take your tennis lesson at a date, time and location that is most convenient to you. Whether you are a beginner, intermediate, or someone who is trying to win the section of their tennis league, we have the perfect coach for you. With MyTennisLessons it takes less time to book a tennis lesson than it does to listen all the way through your favorite Motown hit. Review the instructors, pick a lesson package and book online. We want to ensure you have the perfect Detroit tennis lessons experience so if you have any questions please give us a call at (866) 454-2747 or email us at [email protected].
FAQ's
Customer Reviews
Omar is one of best tennis instructors I've ever had! He's patient, knowledgeable, and encouraging. He has a unique ability to break things down in a way that makes them easy to understand and implement. He focuses on building your game from the ground up and pays great attention to detail. The sessions are extremely fun and I highly recommend him to anyone looking for a tennis instructor.
- Ane E.
On time, patient and responsible.
- Michelle C.
Evan is very knowledgeable, professional, and patient. He is teaching my 9yo son (with no experience) and it has been an AMAZING experience. Highly recommend!!
- Sarah P.
Tennis Locations Near Detroit, MI
Find Nearby Courts