Book tennis lessons in
Cincinnati, OH

with the perfect tennis coach at a court near you
Local Cincinnati tennis coaches with the best reviews See All Coaches (9)
We make it simple to sign up for tennis lessons with one of our Cincinnati, OH coaches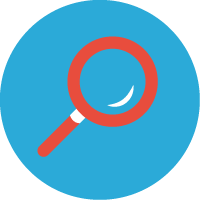 Find a coach
Enter your zip code to find a local coach perfect for you.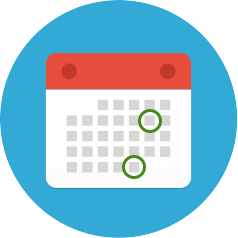 Book online
Book with a coach at a court and time that fits your schedule.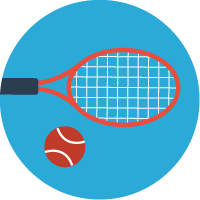 Take lessons
Start your tennis lessons and improve your game.
Get Started
What makes the tennis scene in Cincinnati, OH so unique?
Did you know that the Western & Southern Open is the longest running tennis tournament in the US still played in its city of origin, dating all the way back to 1899? I hope you recognize the city I'm talking about is Cincinnati. I mean, considering you are on the Cincinnati tennis lesson page, you really should have gotten that. Just saying. Either way, it's tough to find a city with as much tennis tradition as Cincinnati. The best pros in the world, men and women, descend on Cincinnati every August in preparation for the tournament that really matters, the US Open. Hey, I'm not saying the Western and Southern Open doesn't matter. There's a reason Roger Federer has showed up enough times to be crowned 7 (7!) time champion; there's a combined $7.8 million purse between the men and women. Money talks.
With that being said, money talks when it comes to paying for tennis lessons in Cincinnati as well. Lets be honest, you aren't making the kind of money these pros are. You're just trying to get setup with some tennis lessons that are affordable, fun, and super instructional. Simply select one of our featured instructors in Cincinnati or input your zip code to find a coach and get started with tennis lessons today. We want to be sure it easy to find tennis lesson at the closest court location and perfect date and time all at the comfort of your own home. Who knows, maybe one day you or your child could get good enough to compete in the Western & Southern Open. Cincinnati is also a great place to find a tennis league to test your skills after your tennis lessons.
Either fill out a tennis lesson request form or review the instructors above to find the perfect tennis coach in Cincinnati. If you have any questions or concerns about prices, locations or coaches please get in contact with us at 866-454-2747 or contact@mytennislessons.
The MyTennisLessons Blog
Known for its chili, professional theater and professional sports teams, Cincinnati isn't a typical tourist destination, but there's plenty to do if you're in town for the Western & Southern Open. ...
Read More
Not including the U.S. Open, there are 13 pro tournaments that take place around the country this year. Of course the tournament in Cinci is a must visit. ...
Read More
FAQ's
Customer Reviews
Omar is one of best tennis instructors I've ever had! He's patient, knowledgeable, and encouraging. He has a unique ability to break things down in a way that makes them easy to understand and implement. He focuses on building your game from the ground up and pays great attention to detail. The sessions are extremely fun and I highly recommend him to anyone looking for a tennis instructor.
- Ane E.
On time, patient and responsible.
- Michelle C.
Evan is very knowledgeable, professional, and patient. He is teaching my 9yo son (with no experience) and it has been an AMAZING experience. Highly recommend!!
- Sarah P.
Tennis Locations Near Cincinnati, OH
Find Nearby Courts