Book tennis lessons in
Brooklyn, NY

with the perfect tennis coach at a court near you
Local Brooklyn tennis coaches with the best reviews See All Coaches (118)
We make it simple to sign up for tennis lessons with one of our Brooklyn, NY coaches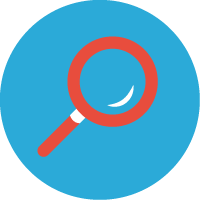 Find a coach
Enter your zip code to find a local coach perfect for you.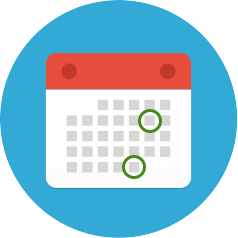 Book online
Book with a coach at a court and time that fits your schedule.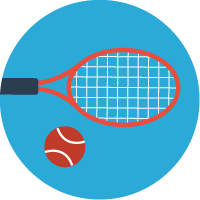 Take lessons
Start your tennis lessons and improve your game.
Get Started
What makes the tennis scene in Brooklyn, NY so unique?
We'll be the first ones to admit that basketball, football, and baseball are the most viewed and played sports by people of all ages in the US. In a way that's good news for us, because in Brooklyn many people are more inclined to play a sport that is not deemed "cool". All hipster jokes aside, MyTennisLessons appreciates Brooklyn's unique blend of people. Many Brooklyn residents enjoy the outdoors, understand the importance of staying fit (we're not talking vegan hamburgers) and take advantage of the wonderful parks in Brooklyn such as Prospect Park. Like the rest of the NYC boroughs, Brooklyn represents a melting pot of cultures. "Bed-Stuy" is recognized as an influential hub of African-American culture, Bushwick represents a large Hispanic population, and Park Slope has a high density of "Yuppies". Needless to say, we are excited to diversify the tennis scene in Brooklyn, NY.
Though Brooklyn has consistently churned out legendary sports leaders such as Joe Torre, Larry Brown, and Vince Lombardi, we're hoping we can lead the way when it comes to providing Brooklynites with tennis lessons. Scheduling tennis lessons in Brooklyn with a qualified instructor has never been easier than it is now with MyTennisLessons. Whether you are in town to see some sights and some tennis or you call Brooklyn home, we're confident we have the right tennis coach for you. We have an extensive database of tennis coaches in Brooklyn who have permission to teach at courts throughout the borough ensuring you find a location perfect for you. We've been offering lessons for a few years now so be sure to also check out the reviews from previous Brooklyn students before going ahead with your online booking. If you are looking into tennis lessons to stay in shape, you may find luck working with a personal trainer in Brooklyn through FitnessTrainer! Follow @MyTennisLessons
The MyTennisLessons Blog
If you're going to be in New York for the US Open be sure to check our list of sneaky cool places to hang out, eat and grab a drink. ...
Read More
Whether you reside in the heart of New York City or in one of the sport-crazy boroughs, there are some essential questions you should ask yourself before booking with a tennis coach. ...
Read More
FAQ's
Customer Reviews
Omar is one of best tennis instructors I've ever had! He's patient, knowledgeable, and encouraging. He has a unique ability to break things down in a way that makes them easy to understand and implement. He focuses on building your game from the ground up and pays great attention to detail. The sessions are extremely fun and I highly recommend him to anyone looking for a tennis instructor.
- Ane E.
On time, patient and responsible.
- Michelle C.
Evan is very knowledgeable, professional, and patient. He is teaching my 9yo son (with no experience) and it has been an AMAZING experience. Highly recommend!!
- Sarah P.
Tennis Locations Near Brooklyn, NY
Find Nearby Courts