Book tennis lessons in
Sacramento, CA

with the perfect tennis coach at a court near you
Local Sacramento tennis coaches with the best reviews See All Coaches (11)
We make it simple to sign up for tennis lessons with one of our Sacramento, CA coaches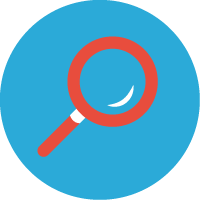 Find a coach
Enter your zip code to find a local coach perfect for you.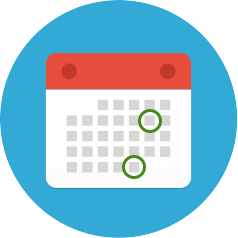 Book online
Book with a coach at a court and time that fits your schedule.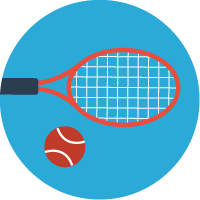 Take lessons
Start your tennis lessons and improve your game.
Get Started
What makes the tennis scene in Sacramento, CA so unique?
Don't let the government bureaucrats and lobbyists bustling about the city fool you, Sacramento is far slower paced than some of the prominent cities in California. This state capitol isn't too caught up in the pretentiousness other large metropolitan areas may possess. We at MyTennisLessons can appreciate a place that both gets things done but also doesn't take themselves too seriously. We have very much the same approach when it comes to setting up tennis lessons for you. When you are looking for a tennis lessons in Sacramento we are serious about not only helping you find the perfect tennis instructor but also ensuring that you have fun while on the court.
Much like the rest of California, Sacramento already has a lively tennis community. Before you even get on the court you can go watch legends of the game, such as Jim Courier, John McEnroe, and Pete Sampras, battle it out as a part of the Champions Shootout at the Sleep Train Arena. After getting inspired you can then get involved with one of the more casual Sacramento tennis league such as the Tennis League Network. Or, if you are really serious about your tennis game, you could always try and qualify for the Sacramento Pro Circuit Challenger. Either way, it's always important to sharpen up your game before any competitive match. That's where we come in. With a private, semi-private, or group lesson from My Tennis Lessons you find yourself much more confident and prepared on the court. Whatever your tennis needs may be in Sacramento, we aim to fill it. Follow @MyTennisLessons
FAQ's
Customer Reviews
Omar is one of best tennis instructors I've ever had! He's patient, knowledgeable, and encouraging. He has a unique ability to break things down in a way that makes them easy to understand and implement. He focuses on building your game from the ground up and pays great attention to detail. The sessions are extremely fun and I highly recommend him to anyone looking for a tennis instructor.
- Ane E.
On time, patient and responsible.
- Michelle C.
Evan is very knowledgeable, professional, and patient. He is teaching my 9yo son (with no experience) and it has been an AMAZING experience. Highly recommend!!
- Sarah P.
Tennis Locations Near Sacramento, CA
Find Nearby Courts