Book tennis lessons in
Raleigh, NC

with the perfect tennis coach at a court near you
Local Raleigh tennis coaches with the best reviews See All Coaches (12)
We make it simple to sign up for tennis lessons with one of our Raleigh, NC coaches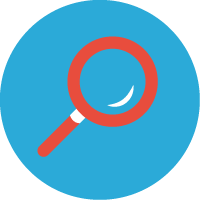 Find a coach
Enter your zip code to find a local coach perfect for you.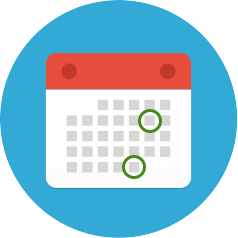 Book online
Book with a coach at a court and time that fits your schedule.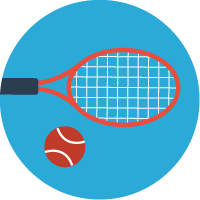 Take lessons
Start your tennis lessons and improve your game.
Get Started
What makes the tennis scene in Raleigh, NC so unique?
The second largest city in North Carolina, Raleigh finds itself right in the middle of one of the most prolific college hubs in the United States. Having to compete with the likes of UNC (Chapel Hill), Duke (Durham), and Wake Forest (Winston-Salem), NC State, located in Raleigh, more than holds its own in sports and academic prestige. Making up one of the three tips of the "Research Triangle" (Durham and Chapel Hill being the other two) Raleigh is home to some of brightest young minds in the United States, and has really blossomed as a city in the last decade. It has constantly graced the top ten lists of places to live and work, a testament to the hardworking attitude many North Carolinians possess.
Outside of the major market cities such as New York, Chicago, and Los Angeles, there aren't many cities that can say they home a professional sports team. In 1997 however, Raleigh was able to lay stake to that claim when they inherited one of the most iconic franchises, The Hartford Whalers, repackaging them as the Carolina Hurricanes. The team has flourished in Raleigh, and even won the Stanley Cup in 2006, the only professional title in North Carolina's history. Though Raleigh is no major market, MyTennisLessons is excited to leave our stamp on this burgeoning city. For all those new college grads who are looking for jobs and are trying to move out of mom and dad's basement, why not make the change today and sign up for an affordable tennis lesson in Raleigh with MyTennisLessons!
FAQ's
Customer Reviews
Omar is one of best tennis instructors I've ever had! He's patient, knowledgeable, and encouraging. He has a unique ability to break things down in a way that makes them easy to understand and implement. He focuses on building your game from the ground up and pays great attention to detail. The sessions are extremely fun and I highly recommend him to anyone looking for a tennis instructor.
- Ane E.
On time, patient and responsible.
- Michelle C.
Evan is very knowledgeable, professional, and patient. He is teaching my 9yo son (with no experience) and it has been an AMAZING experience. Highly recommend!!
- Sarah P.
Tennis Locations Near Raleigh, NC
Find Nearby Courts