Book tennis lessons in
Queens, NY

with the perfect tennis coach at court near you
Local Queens tennis coaches with the best reviews See All Coaches (120)
We make it simple to sign up for tennis lessons with one of our Queens, NY coaches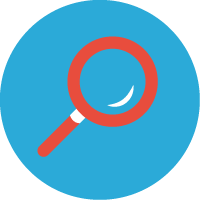 Find a coach
Enter your zip code to find a local coach perfect for you.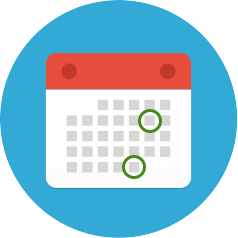 Book online
Book with a coach at a court and time that fits your schedule.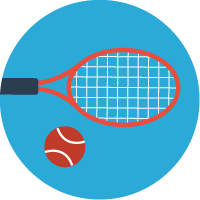 Take lessons
Start your tennis lessons and improve your game.
Get Started
What makes the tennis scene in Queens, NY so unique?
Manhattan has the Knicks, Brooklyn has the Nets, The Bronx has the Yankees, and Queens has the US Open (Sorry but aren't ready to jump on the Mets bandwagon). Some of the most iconic moments in tennis history have taken place in Queens, NY. Each July the best players in the World descend on the USTA Billie Jean King National Tennis Center in Flushing Meadows hoping to go down in tennis folklore with past greats such as Arthur Ashe, John McEnroe, or Roger Federer. Being an international sport it is the one opportunity for people all over the country to see such high quality tennis on the grandest stage. If you want to see the best players in the best tournament, Queens is the place to do it.
Though Queens is home to one of the most prestigious tennis events in the world it also boasts a lively tennis scene that us mere mortals can enjoy as well. Between high school tennis courts, tennis courts at St John's University, and courts at the numerous public parks such as Cunningham Park, there are plenty of places to take tennis lessons or simply play with a friend. Tennis has always been a staple of Queens' identity and we hope to add to that tradition. MyTennisLessons is eager to extend our online and on-court services to students and instructors alike. If you were looking to find a tennis coach to stay in shape, you may be more interested in working with a personal trainer in Queens. Regardless, after you witness an epic 5 setter between two top ten players at Arthur Ashe Stadium and you realize you've got that itch to get on the court yourself, you know where to find your tennis fix.
Follow @MyTennisLessons
FAQ's
Customer Reviews
I would highly recommend Aidan as your tennis coach! He is very knowledgeable and he has a knack for keeping kids engaged throughout the entire lesson. Aidan pays attention to small details and he truly cares about all of his students wellbeing. His lessons are the perfect balance of structure and fun! Both my niece and nephew enjoy their lessons with Aidan.
- Mackenzie A.
Coach Aidan has been instrumental in transforming my tennis game. His expertise has greatly improved my form and fitness, leading to an overall enhancement of my skills on the court. His personalized coaching approach and attention to detail have truly made a difference in my performance. For those seeking improvement, I wholeheartedly recommend Coach Aidan – his dedication and knowledge are invaluable assets on the journey to becoming a better tennis player.
- Rene Paul R.
Aidan is a very patient and knowledgeable instructor. He takes as much time as necessary to make sure everyone understands the strategies & techniques he teaches in his lessons, and knows exactly what to do to set someone up for success! We have never been in a lesson that was equivalent to the amount of focus Aidan puts into the foundation of the sport. His dedication to the sport truly is shown through his positive approach to the goal for each lesson, and because of this we would definitely recommend him for anyone interested in learning tennis!
- Kathleen K.
Tennis Locations Near Queens, NY
Find Nearby Courts