Book tennis lessons in
Las Vegas, NV

with the perfect tennis coach at court near you
Local Las Vegas tennis coaches with the best reviews See All Coaches (16)
We make it simple to sign up for tennis lessons with one of our Las Vegas, NV coaches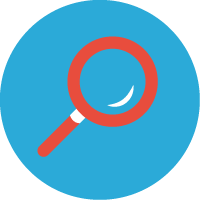 Find a coach
Enter your zip code to find a local coach perfect for you.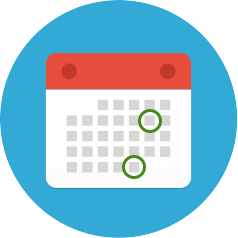 Book online
Book with a coach at a court and time that fits your schedule.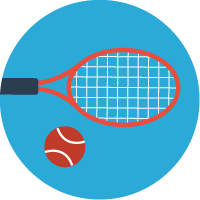 Take lessons
Start your tennis lessons and improve your game.
Get Started
What makes the tennis scene in Las Vegas, NV so unique?
You know what they say, what happens in Vegas, stays in Vegas. Here at MyTennisLessons.com we like to think that what happens on the court, stays on the court… for life! With MyTennisLessons finding your spot on the tennis court is as easy as finding an opening at the blackjack table. If you are looking for tennis lessons in Las Vegas you have come to the right place. It was once thought that booking tennis lessons online was about as unlikely as Las Vegas, a city in the middle of the desert, flourishing. Today people are recognizing the growth of tennis in Las Vegas and understand the idea of finding tennis coaches in a simple and effective manner online. Type in your zip code, review the available instructors and complete your tennis lesson purchase directly online.
Though Las Vegas is best known for gambling and fast lifestyles, it can also lay claim to being the birthplace and current residence of tennis legend, and current coach of Novak Djokovic, Andre Agassi. Agassi lived in Las Vegas until moving to Florida to attend the prestigious Bollettieri Tennis Academy. The eccentric Agassi had quite the childhood growing up in Las Vegas as a tennis phenom, exemplified by the time his father bet football legend Jim Brown $10,000 his 9 year old son could beat him in a match. Needless to say Agassi did. Though Vegas is known for outrageous stories such as this one, there are many casual player who take advantage of laid back tennis facilities in Las Vegas such as The International Tennis Center Las Vegas and the ClubSport Green Valley in neighboring Henderson, NV. Why leave your tennis experience to chance. You are guaranteed a positive tennis lessons experience in Las Vegas when you sign up with MyTennisLessons.com.
FAQ's
Customer Reviews
I would highly recommend Aidan as your tennis coach! He is very knowledgeable and he has a knack for keeping kids engaged throughout the entire lesson. Aidan pays attention to small details and he truly cares about all of his students wellbeing. His lessons are the perfect balance of structure and fun! Both my niece and nephew enjoy their lessons with Aidan.
- Mackenzie A.
Coach Aidan has been instrumental in transforming my tennis game. His expertise has greatly improved my form and fitness, leading to an overall enhancement of my skills on the court. His personalized coaching approach and attention to detail have truly made a difference in my performance. For those seeking improvement, I wholeheartedly recommend Coach Aidan – his dedication and knowledge are invaluable assets on the journey to becoming a better tennis player.
- Rene Paul R.
Aidan is a very patient and knowledgeable instructor. He takes as much time as necessary to make sure everyone understands the strategies & techniques he teaches in his lessons, and knows exactly what to do to set someone up for success! We have never been in a lesson that was equivalent to the amount of focus Aidan puts into the foundation of the sport. His dedication to the sport truly is shown through his positive approach to the goal for each lesson, and because of this we would definitely recommend him for anyone interested in learning tennis!
- Kathleen K.
Tennis Locations Near Las Vegas, NV
Find Nearby Courts