Book tennis lessons in
Jacksonville, FL

with the perfect tennis coach at a court near you
Local Jacksonville tennis coaches with the best reviews See All Coaches (6)
We make it simple to sign up for tennis lessons with one of our Jacksonville, FL coaches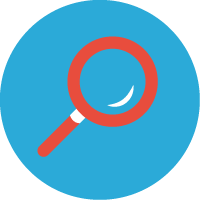 Find a coach
Enter your zip code to find a local coach perfect for you.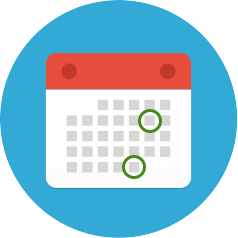 Book online
Book with a coach at a court and time that fits your schedule.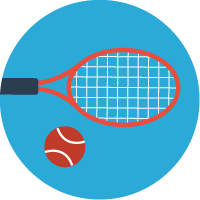 Take lessons
Start your tennis lessons and improve your game.
Get Started
What makes the tennis scene in Jacksonville, FL so unique?
Miami usually gets all the attention when it comes to exciting nightlife, trendy beaches and most importantly tennis. Often people forget that Jacksonville is the largest city in the state and the largest city by area in the United States. In a city of that size there are plenty of places to find a scenic tennis court to take a tennis lesson from MyTennisLessons. Luckily there are plenty of tennis instructors in Florida, and specifically Jacksonville, FL, that are either teaching in retirement or just graduating from one of the many tennis-centric colleges in the area. Simply review their coaching details, their court locations and various lesson package prices to find the perfect tennis coach for your tennis game.
I bet you didn't know that Jacksonville has the largest urban parks system in the United States. There are over 325 locations throughout the city totaling over 8,000 acres. Between it's ample park space and thriving local tennis leagues, such as the Tennis League Network, Jacksonville is clearly a city that is serious about getting their locals out into the Florida sun. It's also exciting news for us at MyTennisLessons because we are aim to accomplish the same thing. Can you think of anything better than getting on the court at dusk, surrounded by palm trees, a salty breeze coming from the coast, with a racquet in your hand. Luckily with our tennis lesson in Jacksonville you can get all that and not break the bank. Sign up for a Jacksonville tennis lesson today!
Follow @MyTennisLessons
FAQ's
Customer Reviews
Omar is one of best tennis instructors I've ever had! He's patient, knowledgeable, and encouraging. He has a unique ability to break things down in a way that makes them easy to understand and implement. He focuses on building your game from the ground up and pays great attention to detail. The sessions are extremely fun and I highly recommend him to anyone looking for a tennis instructor.
- Ane E.
On time, patient and responsible.
- Michelle C.
Evan is very knowledgeable, professional, and patient. He is teaching my 9yo son (with no experience) and it has been an AMAZING experience. Highly recommend!!
- Sarah P.
Tennis Locations Near Jacksonville, FL
Find Nearby Courts