Book tennis lessons in
Indianapolis, IN

with the perfect tennis coach at court near you
Local Indianapolis tennis coaches with the best reviews See All Coaches (5)
We make it simple to sign up for tennis lessons with one of our Indianapolis, IN coaches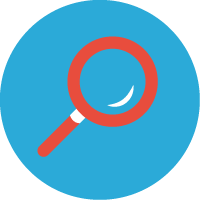 Find a coach
Enter your zip code to find a local coach perfect for you.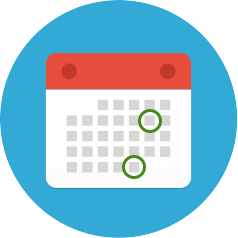 Book online
Book with a coach at a court and time that fits your schedule.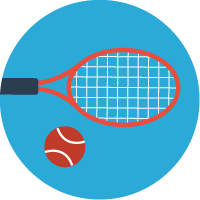 Take lessons
Start your tennis lessons and improve your game.
Get Started
What makes the tennis scene in Indianapolis, IN so unique?
Did you know the fastest serve ever recorded was bombed at 163 MPH by Samuel Groth during the 2012 Busan Open? I'm sure the people of Indianapolis can appreciate this fact, considering they are home to one of the fastest sporting event on the planet, the Indianapolis 500. If you're an Indianapolis resident who has a need for speed, tennis might be right up your (doubles) alley. With a tennis lesson in Indianapolis you can learn not onlt the mechanics it takes to hit a huge serve, but all the other facets of the game. You don't necessarily have to be the tallest or strongest player to have an effective and powerful serve. With an Indianapolis tennis coach you'll discover ways to tweak an already established serve or build one from the ground up.
We're excited to be the front runners when it comes to offering tennis lessons in Indianapolis. In a way, we want our tennis lessons to be reflective of Indianapolis as a whole, progressive and modern without losing that personable Midwestern touch. Get set up with one of our friendly and qualified tennis coaches in Indianapolis in just three easy steps. Type in your zip code, review the available coaches (as well as their courts, qualifications, and availability), and complete your lessons package purchase online. Whether you are just a beginner or you are looking to prep for a local tennis league, tennis lessons are perfect for any age or skill level. When you sign up for tennis lessons in Indianapolis you can take the lessons at your own pace ensuring that you get the most out of your time on the court. Sign up for Indianapolis tennis lessons today! Follow @MyTennisLessons
FAQ's
Customer Reviews
I would highly recommend Aidan as your tennis coach! He is very knowledgeable and he has a knack for keeping kids engaged throughout the entire lesson. Aidan pays attention to small details and he truly cares about all of his students wellbeing. His lessons are the perfect balance of structure and fun! Both my niece and nephew enjoy their lessons with Aidan.
- Mackenzie A.
Coach Aidan has been instrumental in transforming my tennis game. His expertise has greatly improved my form and fitness, leading to an overall enhancement of my skills on the court. His personalized coaching approach and attention to detail have truly made a difference in my performance. For those seeking improvement, I wholeheartedly recommend Coach Aidan – his dedication and knowledge are invaluable assets on the journey to becoming a better tennis player.
- Rene Paul R.
Aidan is a very patient and knowledgeable instructor. He takes as much time as necessary to make sure everyone understands the strategies & techniques he teaches in his lessons, and knows exactly what to do to set someone up for success! We have never been in a lesson that was equivalent to the amount of focus Aidan puts into the foundation of the sport. His dedication to the sport truly is shown through his positive approach to the goal for each lesson, and because of this we would definitely recommend him for anyone interested in learning tennis!
- Kathleen K.
Tennis Locations Near Indianapolis, IN
Find Nearby Courts