Book tennis lessons in
Reno, NV

with the perfect tennis coach at a court near you
Local Reno tennis coaches with the best reviews See All Coaches (4)
Randy R.
Reno, NV
Years Playing: 22
Years Teaching: 9
Evan B.
Sparks, NV
Years Playing: 25
Years Teaching: 13
Tea J.
Reno, NV
Years Playing: 18
Years Teaching: 4
We make it simple to sign up for tennis lessons with one of our Reno, NV coaches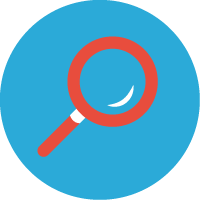 Find a coach
Enter your zip code to find a local coach perfect for you.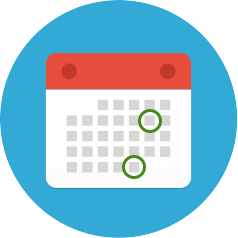 Book online
Book with a coach at a court and time that fits your schedule.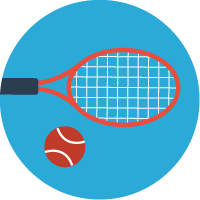 Take lessons
Start your tennis lessons and improve your game.
Get Started
What makes the tennis scene in Reno, NV so unique?
When one thinks of gambling, casinos, and all around good time, it's only natural that Vegas comes to mind. It is easy to forget however, that Reno, NV offers these guilty pleasures as well. Though the "Biggest Little City in the World" goes about it's business on a much smaller scale than it's Nevada neighbor, it still packs a punch. What separates Reno from Vegas and other major cities however, is it's accessibility to the outdoors. Residents or visitors looking for a respite from the city can turn to the serene Lake Tahoe or the exciting slopes of Mount Rose. My Tennis Lessons can also offer you that much needed outdoor escape from the high stakes life of downtown Reno.
When you sign up for a tennis lesson through MyTennisLesson, it's never a gamble. Not only do we let you try out multiple instructors if need be, but we also offer a money back guarantee if you are not satisfied with your lessons. We are that confident that we will be able to match you with a Reno tennis instructor that fits your specific tennis needs. After selecting an instructor, it is then up to you to let us know where, when, and how many lessons. Then it is as simple as going through our secure payment process to reserve your spot. Why throw away your money at the blackjack table when you know you will be getting your moneys worth when you purchase tennis lessons in Reno through My Tennis Lessons. Follow @MyTennisLessons
FAQ's
Customer Reviews
Omar is one of best tennis instructors I've ever had! He's patient, knowledgeable, and encouraging. He has a unique ability to break things down in a way that makes them easy to understand and implement. He focuses on building your game from the ground up and pays great attention to detail. The sessions are extremely fun and I highly recommend him to anyone looking for a tennis instructor.
- Ane E.
On time, patient and responsible.
- Michelle C.
Evan is very knowledgeable, professional, and patient. He is teaching my 9yo son (with no experience) and it has been an AMAZING experience. Highly recommend!!
- Sarah P.
Tennis Locations Near Reno, NV
Find Nearby Courts