Book tennis lessons in
Northern Virginia, VA

with the perfect tennis coach at court near you
Local Northern Virginia tennis coaches with the best reviews See All Coaches (51)
We make it simple to sign up for tennis lessons with one of our Northern Virginia, VA coaches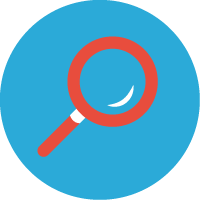 Find a coach
Enter your zip code to find a local coach perfect for you.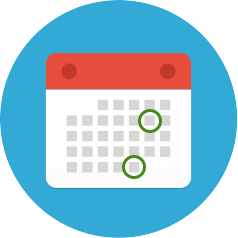 Book online
Book with a coach at a court and time that fits your schedule.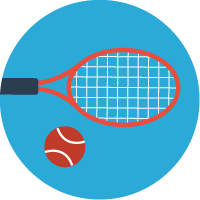 Take lessons
Start your tennis lessons and improve your game.
Get Started
What makes the tennis scene in Northern Virginia, VA so unique?
From DC, jump on the Orange or Blue line and and head out to Northern Virginia to escape the city and discover a completely different vibe. At first glance this affluent area doesn't appear to be much more than a residential safe haven for politicians and government employees. Though these colonial towns are plentiful, young people are flocking in droves to trendy places such as Arlington, Clarendon, and Ballston. Pairing this youthful energy with a historic aura, NOVA is one of a kind. Even though each town in Northern Virginia is uniquely distinct, there is a single unifying factor. Tennis. For the past ten years hundreds of people, from new college graduates to government officials, have been utilizing MyTennisLessons' services in Northern Virginia.
By acting as the tennis lesson matchmaker we have found a way to help both prospective students and qualified tennis instructors in Northern Virginia. By sorting through our vast array of tennis coaches in the area, you are sure to find the perfect fit. Whether you live in Arlington, Alexandria, or anywhere in between, we are confident you will also find a tennis court that is conveniently located. Taking a tennis lesson is the perfect way to unwind after your commute home from DC. Let us know your tennis lesson needs and you will find yourself on a local tennis court in no time.
The MyTennisLessons Blog
Prolific tennis coach Gregg M is MTL coach of the month for June. Find out why students keep coming back for lessons. ...
Read More
FAQ's
Customer Reviews
I would highly recommend Aidan as your tennis coach! He is very knowledgeable and he has a knack for keeping kids engaged throughout the entire lesson. Aidan pays attention to small details and he truly cares about all of his students wellbeing. His lessons are the perfect balance of structure and fun! Both my niece and nephew enjoy their lessons with Aidan.
- Mackenzie A.
Coach Aidan has been instrumental in transforming my tennis game. His expertise has greatly improved my form and fitness, leading to an overall enhancement of my skills on the court. His personalized coaching approach and attention to detail have truly made a difference in my performance. For those seeking improvement, I wholeheartedly recommend Coach Aidan – his dedication and knowledge are invaluable assets on the journey to becoming a better tennis player.
- Rene Paul R.
Aidan is a very patient and knowledgeable instructor. He takes as much time as necessary to make sure everyone understands the strategies & techniques he teaches in his lessons, and knows exactly what to do to set someone up for success! We have never been in a lesson that was equivalent to the amount of focus Aidan puts into the foundation of the sport. His dedication to the sport truly is shown through his positive approach to the goal for each lesson, and because of this we would definitely recommend him for anyone interested in learning tennis!
- Kathleen K.
Tennis Locations Near Northern Virginia, VA
Find Nearby Courts