Book tennis lessons in
Honolulu, HI

with the perfect tennis coach at court near you
Local Honolulu tennis coaches with the best reviews See All Coaches (7)
We make it simple to sign up for tennis lessons with one of our Honolulu, HI coaches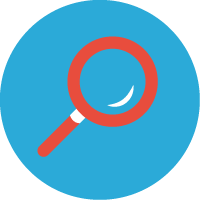 Find a coach
Enter your zip code to find a local coach perfect for you.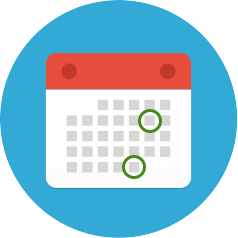 Book online
Book with a coach at a court and time that fits your schedule.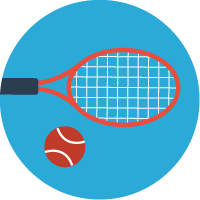 Take lessons
Start your tennis lessons and improve your game.
Get Started
What makes the tennis scene in Honolulu, HI so unique?
Honolulu is one of the most beautiful places not only the US, but in all of the world. Honolulu is a tropical getaway for people from the mainland but there are also about half a million people that call Honolulu home. Those of Asian descent make up about half the city, the other half a melting pot of individuals, giving Honolulu a unique flavor that can not be found anywhere else in the US. Residents and visitors alike can agree that the pristine beaches, friendly people and a thriving tennis scene make Honolulu one of kind. Review the coaches in your area to be sure that you find a location, date and time as well as a lesson package that suites your tennis needs. It's hard to believe that you could feel more relaxed than sipping a cold drink on a Hawaii beach but MyTennisLessons will reiterate that stress free state of mind when we seamlessly take care of all your tennis needs.
Many of the public parks in Honolulu boast new tennis courts many of them overlooking the water allowing you to enjoy the pristine tropical climates in a whole new way. Honolulu also hosts a USPTA pro circuit event the Honolulu Challenger featuring some of the world's fastest rising tennis stars and the WTA's Hawaii Open in Waipahu, HI. Whether you are a beginner or experienced tennis player, you will excel when working with one of our thoroughly screened tennis instructors in Honolulu. Choose from a number of tennis lesson packages offered in the Honolulu area, which include cardio tennis, group lessons and many more! Follow @MyTennisLessons
The MyTennisLessons Blog
MyTennisLessons is proud to have tennis instructors located in Honolulu and we can't wait to share with you why this city is a haven for all tennis players. ...
Read More
Honolulu is one of the premier destinations for tennis resorts. Check out the amazing views from Honolulu resorts, among others. ...
Read More
FAQ's
Customer Reviews
I would highly recommend Aidan as your tennis coach! He is very knowledgeable and he has a knack for keeping kids engaged throughout the entire lesson. Aidan pays attention to small details and he truly cares about all of his students wellbeing. His lessons are the perfect balance of structure and fun! Both my niece and nephew enjoy their lessons with Aidan.
- Mackenzie A.
Coach Aidan has been instrumental in transforming my tennis game. His expertise has greatly improved my form and fitness, leading to an overall enhancement of my skills on the court. His personalized coaching approach and attention to detail have truly made a difference in my performance. For those seeking improvement, I wholeheartedly recommend Coach Aidan – his dedication and knowledge are invaluable assets on the journey to becoming a better tennis player.
- Rene Paul R.
Aidan is a very patient and knowledgeable instructor. He takes as much time as necessary to make sure everyone understands the strategies & techniques he teaches in his lessons, and knows exactly what to do to set someone up for success! We have never been in a lesson that was equivalent to the amount of focus Aidan puts into the foundation of the sport. His dedication to the sport truly is shown through his positive approach to the goal for each lesson, and because of this we would definitely recommend him for anyone interested in learning tennis!
- Kathleen K.
Tennis Locations Near Honolulu, HI
Find Nearby Courts