Book tennis lessons in
Cape Cod, MA

with the perfect tennis coach at a court near you
Local Cape Cod tennis coaches with the best reviews See All Coaches (3)
We make it simple to sign up for tennis lessons with one of our Cape Cod, MA coaches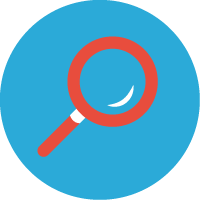 Find a coach
Enter your zip code to find a local coach perfect for you.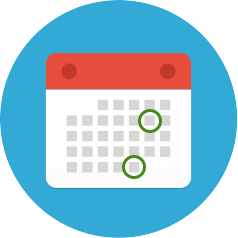 Book online
Book with a coach at a court and time that fits your schedule.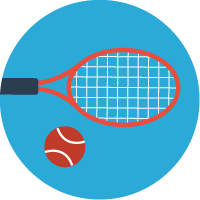 Take lessons
Start your tennis lessons and improve your game.
Get Started
What makes the tennis scene in Cape Cod, MA so unique?
Visit MyTennisLessons, type in your zip code, browse through our qualified instructors and book lessons online. When it comes to getting set up with tennis lessons, we at MyTennisLessons don't believe that it should be a struggle to find the perfect tennis coach. We're quite certain Cape Cod residents and vacationers also understand the importance of simplicity. After enjoying a quiet bike ride along the dunes in Truro or laying out with a good book on a bayside beach in Wellfleet, take a private tennis lesson with the gentle ocean breeze as company. Doesn't that sound nice?
If you are looking to get involved with both tennis and the community in Cape Cod, a tennis lesson would be the perfect start. With a solid number of tennis tournaments all along the Cape, tennis lessons would allow you to join in on one of these competitive yet fun events. Or if you are simply looking for a quiet court, a solid workout and instructional experience, there are dozens of public tennis courts throughout the Cape in which to take such a lesson. Whether you are a first time player or a seasoned vet, we are excited to get you set up with with a tennis lesson in Cape Cod.
FAQ's
Customer Reviews
Omar is one of best tennis instructors I've ever had! He's patient, knowledgeable, and encouraging. He has a unique ability to break things down in a way that makes them easy to understand and implement. He focuses on building your game from the ground up and pays great attention to detail. The sessions are extremely fun and I highly recommend him to anyone looking for a tennis instructor.
- Ane E.
On time, patient and responsible.
- Michelle C.
Evan is very knowledgeable, professional, and patient. He is teaching my 9yo son (with no experience) and it has been an AMAZING experience. Highly recommend!!
- Sarah P.
Tennis Locations Near Cape Cod, MA
Find Nearby Courts