View All Coaches in Area
Dennis H.
Years Teaching: 10
Years Playing: 20
Levels Taught:
Advanced, Intermediate, Beginner
Teaches:
Seniors, Adults, Juniors, Kids
About Me
Hi, my name is Dennis Tennis. I have been an avid tennis player for over 20 yrs now. I have played in the U.S. Open Nationals and I have worked/trained at Arthur Ashe Kids Day at the U.S. Open many times within the past 10 years. Tennis is a great lifelong sport, with excellent health benefits. Several highschool students I have trained; have won many tournaments. I have learned so much from the sport and am willing to pass this wealth of knowledge on to the next generation! Tennis is also an awesome social sport that connects people from all backgrounds. I will be playing this sport for life.
Teaching Style
I specialize in attack tennis and I am a lefty. I have a special shot two-handed forehand; that I can teach my students. We will practice using cones, ball machine, picking targets and then aiming for them. I will teach simple tennis fundamentals and provide techniques students can learn quickly. Teaching tennis the natural way.🎾
Teaching Locations
Washington University In
One Brookings Drive
St.Louis, MO 63130
Heman Park
7210 Olive Blvd
University City, MO 63130
Hudlin Park
700 S Kingshighway Blvd
St. Louis, MO 63110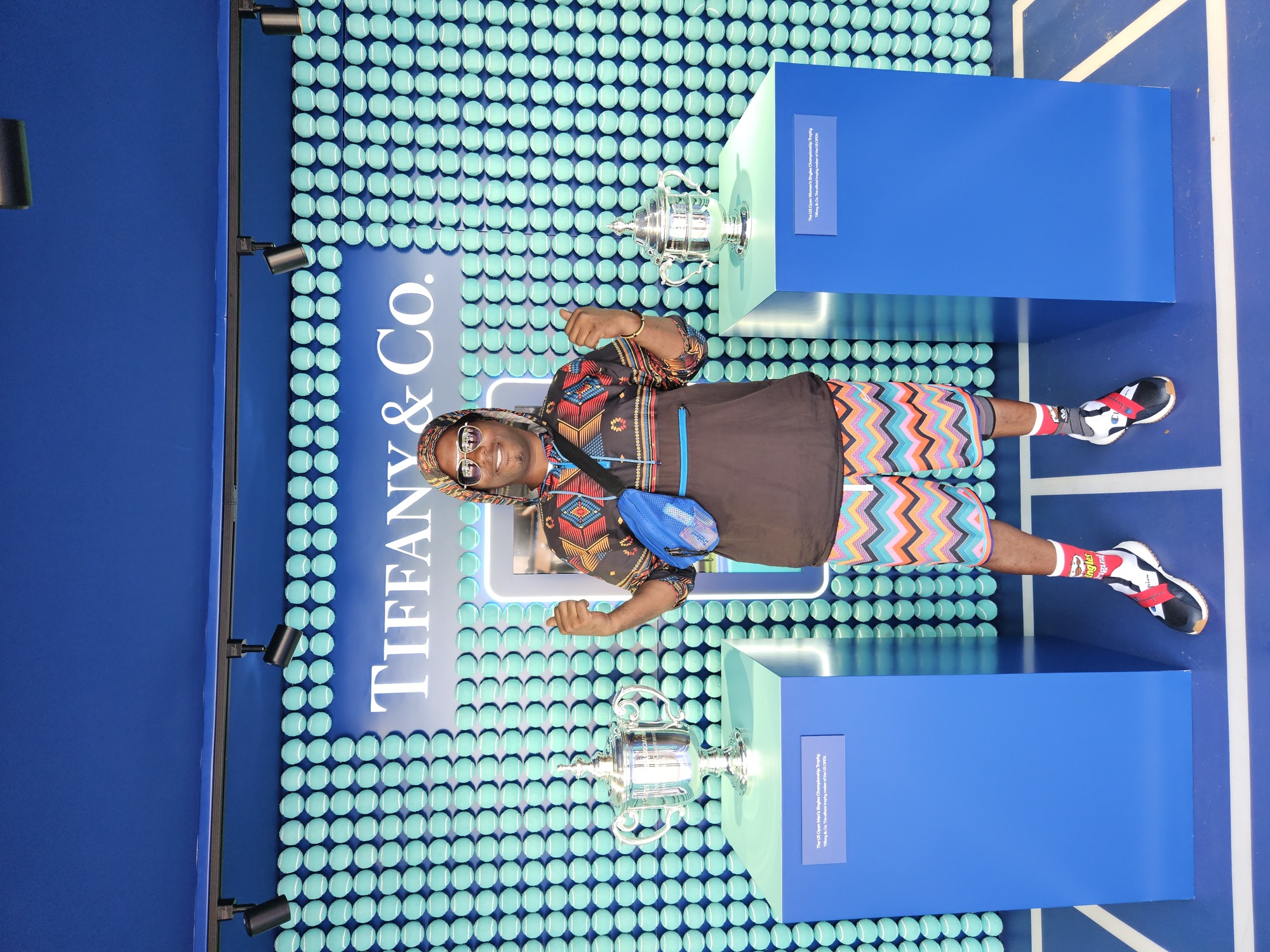 Student Feedback
Dennis is very patient and thorough with his explanations. He's great to work with and my daughter is getting better with each lesson!
Yolanda A. - March 18, 2018
Dennis Tennis is a great coach... with alot of experience! If you like a trainer who gives you various routines, depending on what you are working on he is the one. Foot drills, follow-through, volleys and maximizing the court. All areas are covered. My game has grown a lot after training with Dennis.
Montez M. - August 9, 2019
Dennis is a great instructor. His lessons are clear and effective. He is patient during the learning process and provides feedback on what may need to be done differently to play successfully. He's also flexible in regards to being able to coach at times that work with my schedule. I would definitely recommend.
Phillip D. - October 14, 2019
High quality instruction delivered with passion.
Nique F. - August 12, 2020
Dennis has been great with my son ! He is 9 and new to tennis, and activities in the heat. Dennis has been patient and has taught him a lot since he started with him. Thanks to Dennis.
Kiana S. - August 20, 2020
What a great tennis instructor. Had a great time. Always learning something new. Top notch. World class.
James H. - April 14, 2021
My son enjoys his lessons and responds very well to the coaching he receives from Dennis. I love that he learned ways to incorporate things my son enjoys outside of tennis into the tennis lesson that furthers the engagement and excitement about the drills performed during the lesson. I'm very pleased 😀
Jamie T. - September 25, 2022
Dennis was a patient and involved tennis instructor who has a true passion for tennis. I'll be using him again as soon as my shoulder I just heals!
Lauren A. - November 24, 2022
Dennis has became a great friend after a few classes with him! He is so excellent and passionate about teaching tennis! I started from beginner but have improved so much in a few months! He made it fun by warm-ups, organizing matches, introducing students to play with each other. Not to mention his pleasant personality. And I have made so many friends along the road.
Additionally, rate is so reasonable. He is active teaching all year round with all levels. And schedule classes with him is so easy and flexible. The best Coach I ever had!
Definitely will keep having lessons with Dennis! Do not hesitate to sign up for the tennis lessons with Dennis! You will find it very much worth it, just like I do!
Jia T. - January 21, 2023