View All Coaches in Area
Carlos C.
PTR Certified
Years Teaching: 20
Years Playing: 25
Levels Taught:
Beginner, Intermediate, Advanced
Teaches:
Kids, Juniors, Adults, Seniors
About Me
Hi, my name is Carlos Cuellar. I am from Colombia, now I live in Friendswood Texas area. I participated in International Tennis Federation Clinics (Training), I`m Certificate:
- ITF International Tennis Federation, International Tennis Workshop (ITF)
- Colombian Tennis Federation workshop ITF 2
- Methodology workshop for high competition and injury prevention
- PTR
- Tennis kids to high competition
- Sciences applied to sports performance
Teaching Style
1. Teach the basic and technical skills of tennis such as the forehand, backhand and serve, ensuring a solid foundation for players.
2. Game strategies, decision making and reading of the opponent, helping players to develop their intelligence on the court.
3. Physical preparation: physical conditioning, speed, agility and resistance to improve general performance in tennis.
4. Mentality and psychology: Work is done on the mental aspect of the game, helping players to develop concentration, confidence and emotional management during matches.
5. Teaching for children: teaching to make it more accessible and fun for young people, using game methods and creative activities.
6. Specific Conditioning – Improving specific aspects of a player's game, such as serving, volleying or playing at net.
Teaching Locations
Galveston Park
Old Galveston Road
League City, TX 77573
Walter Hall Park Tennis Courts
807 Sh 3 N
League City, TX 77573
Sagemont
115707 Hughes
Houston , TX 77089
Bay Area Park
Bay Area Blvd
Houston, TX 77059
Park Tennis Courts
2020 Greenwood Oaks Dr
Houston, TX 77062
Centennial Park Pearland
3219 Maclaren Rdd
Pearland , TX 77584
Frankie Carter Randolph Park
5150 Fm 2351
Friendswood , TX 77546
Bay Glen Park & Tennis Courts
1165180080030, Houston, Tx 77062
Houston , TX 77062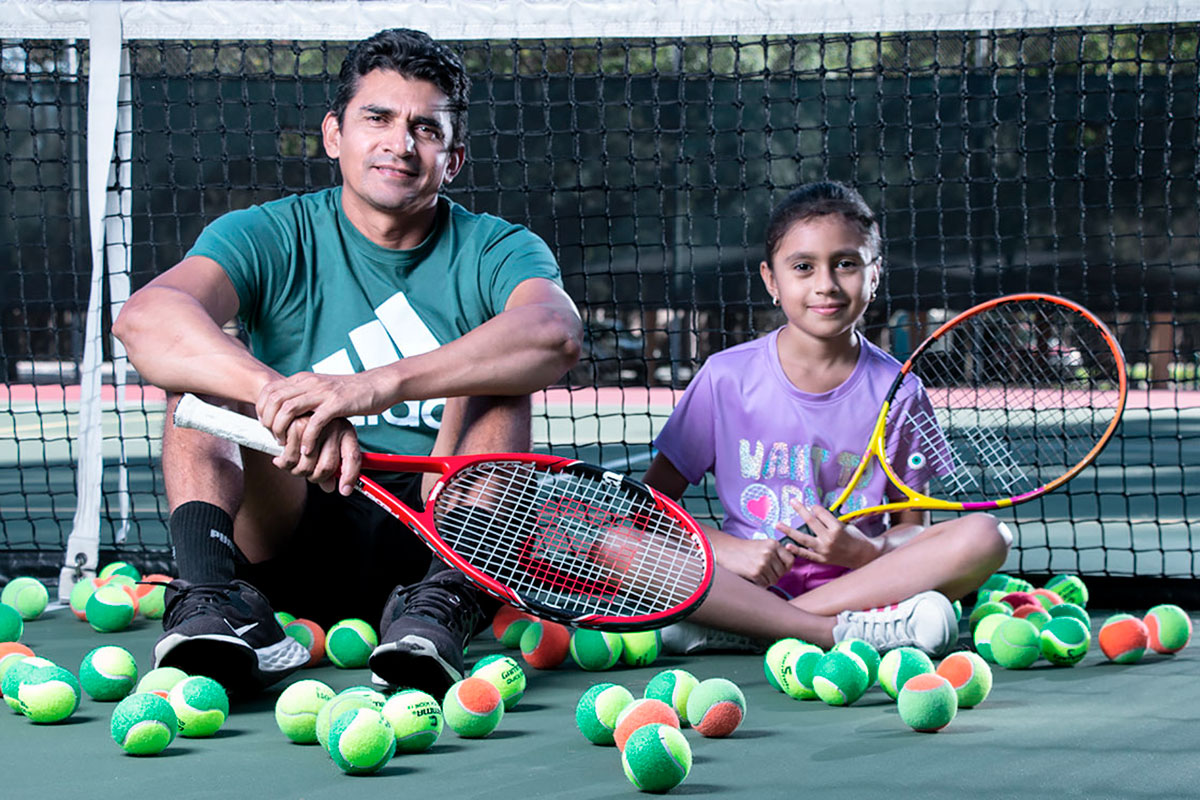 Student Feedback
My daughter loves taking lessons with Carlos! He brings high energy and high expectations to the court.
She is preparing to try out for the school tennis team. With each lesson, her confidence grows and her technique improves.
Kimberly C. - December 1, 2022
I started learning tennis when I was 7 years old, for 5 years. The lessons have been magnificent, because he is very professional, patient, and kind. I recommend learning with him because of his kind characteristics, and because he is so professional.
Mark Z. - December 3, 2022
He is a very good coach, my daughter is very happy with the teachings with coach Carlos
Thanks to coach tennis Carlos I've had a couple of lessons with him and he is very patient with his students.
My daughter started the lessons when she was 4 years old and she is so happy with coach Carlos. He is excellent, professional, and kindness coach. I recommend coach Carlos!
Sandra G. - July 24, 2023
My Daughter and I want to thank you for being a great instructor and for all the support you have provided. Thanks to you, my son has improved a lot in tennis and has developed a deep love for the sport. We are very grateful for your dedication and teachings! 🎾👏