Bunmi J.
Fort Worth, TX
"Former Top 10 Player in Nigeria and Director of Tennis in NYC"
Book Online
...or call (972) 916-9496
About Bunmi
Hi, My name is Bunmi. I have been teaching tennis for over 15 years. I was born in Lagos, Nigeria and am now a Citizen of the United States. I was the Head Tennis Professional at the Jewish Community Center in Tampa, Florida. I was a Site Tennis Director with the New York Junior Tennis League in New York City. As a player, I was ranked Top 10 in the nation by the Nigerian Tennis Association, and also won several Junior Tennis Championships in the 1980's. I have also participated in ATP (Association of Tennis Professionals) tournaments. I attended Florida Metropolitan University, from which I received a Masters degree in criminal justice as well as a Bachelors degree in business management. I also attended the Van deer Meer Tennis Academy in South Carolina in 1997. I have been a certified member of the United States Professional Tennis Association (USPTA) since 1999. Most recently, I won the Fort Worth area Drills Contest and was chosen to represent Fort Worth at the 2010 USPTA Texas Division Annual Conference February 14, 2010 held in Fort Worth Texas.
Teaching Style & Experience
Years Playing
30 Years
Years Teaching
15 Years
Kids
Juniors
Adults
Beginners
Intermediate
Advanced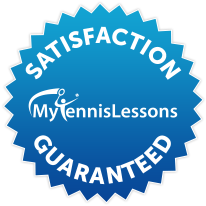 Locations
Central High School
9450 Ray White Rd
Keller, Texas
Richland Tennis Center
7111 Northeast Loop 820
Richland Hills, TX
Availability
= Available
| | Monday | Tuesday | Wednesday | Thursday | Friday | Saturday | Sunday |
| --- | --- | --- | --- | --- | --- | --- | --- |
| 6am | | | | | | | |
| 7am | | | | | | | |
| 8am | | | | | | | |
| 9am | | | | | | | |
| 10am | | | | | | | |
| 11am | | | | | | | |
| 12pm | | | | | | | |
| 1pm | | | | | | | |
| 2pm | | | | | | | |
| 3pm | | | | | | | |
| 4pm | | | | | | | |
| 5pm | | | | | | | |
| 6pm | | | | | | | |
| 7pm | | | | | | | |
| 8pm | | | | | | | |
| 9pm | | | | | | | |