Steve D.
Chicago, IL
"USPTA Certified Tennis Professional With Over 30 Years of Teaching Experience"
Book Online
...or call (512) 582-7557
About Steve
Hi, my name is Steve. I have had the privilege of working for, and teaching with, many of the country's top teaching professionals and clinicians. My first lessons were with former American touring professional Nancy Dillon. It was with Nancy that I learned the basic principles of strokes, strategy, and footwork. I credit USPTA Master Professional Alan Carvell as one of my most influential mentor. While working with Alan I learned the creative aspects of teaching as well as high percentage approaches to playing and teaching winning tennis. While running junior development programs at S.C.OR.E Tennis Club I spent time working with former Italian Davis Cup Coach Jim Fannin. The S.C.O.R.E system incorporates a philosophy that when utilized both student and teacher achieve high levels of success. I am a USPTA teaching professional, have authored instructional articles for Tennis Magazine, and am a member of the Head-Penn Advisory staff. Whether you're a complete beginner or an experienced tennis player looking to take your game to the next level, private lessons provide the opportunity to get the personal attention that can be beneficial to your growth as a tennis player.
Teaching Style & Experience
Years Playing
45 Years
Years Teaching
40 Years
Kids
Juniors
Adults
Beginners
Intermediate
Advanced
I like to ask the student how they are feeling about their game, what area's they feel they need to work on and then add what I think they need to work on. I then like to establish a goal for the lesson, an effective plan on how to achieve that goal. I enjoy teaching all area's of the game…strokes, footwork, percentage tennis, and the mental game as well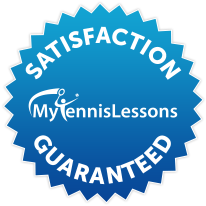 Locations
James Park Tennis Courts
Oakton St & Dodge Ave
Evanston, IL
Peterson Park Tennis Courts
5801 N. Pulaski Road
Chicago, IL
Oz Park Tennis Courts
2021 N. Burling St.
Chicago, IL
Touhy Park Tennis Courts
7348 N. Paulina St.
Chicago, IL
Availability
= Available
| | Monday | Tuesday | Wednesday | Thursday | Friday | Saturday | Sunday |
| --- | --- | --- | --- | --- | --- | --- | --- |
| 6am | | | | | | | |
| 7am | | | | | | | |
| 8am | | | | | | | |
| 9am | | | | | | | |
| 10am | | | | | | | |
| 11am | | | | | | | |
| 12pm | | | | | | | |
| 1pm | | | | | | | |
| 2pm | | | | | | | |
| 3pm | | | | | | | |
| 4pm | | | | | | | |
| 5pm | | | | | | | |
| 6pm | | | | | | | |
| 7pm | | | | | | | |
| 8pm | | | | | | | |
| 9pm | | | | | | | |