Mel S.
Brooklyn, NY
"USPTA Coach with 20 years of teaching experience."
Book Online
...or call (917) 746-5790
About Mel
Hi, my name is Mel. I like to work with adults who are looking to improved their skill level as well as those who are looking to have fun and play recreational tennis with friends and family. I especially look forward to working with adults that would like to play in USTA leagues and competitive tournaments. I have been a recreational coach and USPTA member since 2004. I specialize in teaching the forehand and backhand groundstrokes but lately I have found myself enjoying teaching the serve because of the hours spent improving my own serve. I am also founder And Executive Director of the Brooklyn Junior Tennis Clinic, Inc a not for Profit organization that provides year-round tennis lessons to youth between the ages of 6 - 18 within Clinton - Hill Fort Greene community of Brooklyn.
Teaching Style & Experience
Years Playing
35 Years
Years Teaching
25 Years
Kids
Juniors
Adults
Beginners
Intermediate
Advanced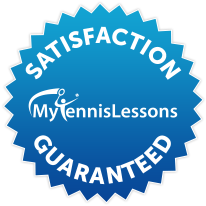 Locations
Highland Park
Jamaica Ave & Cresent Street
Brooklyn, New York
Decatur Playground
272 MacDonough Street
Brooklyn, New York
Pratt Institute Tennis Courts
200 Willoughby Avenue
Brooklyn, NY
Availability
= Available
| | Monday | Tuesday | Wednesday | Thursday | Friday | Saturday | Sunday |
| --- | --- | --- | --- | --- | --- | --- | --- |
| 6am | | | | | | | |
| 7am | | | | | | | |
| 8am | | | | | | | |
| 9am | | | | | | | |
| 10am | | | | | | | |
| 11am | | | | | | | |
| 12pm | | | | | | | |
| 1pm | | | | | | | |
| 2pm | | | | | | | |
| 3pm | | | | | | | |
| 4pm | | | | | | | |
| 5pm | | | | | | | |
| 6pm | | | | | | | |
| 7pm | | | | | | | |
| 8pm | | | | | | | |
| 9pm | | | | | | | |