Vic N.
Hallandale Beach, FL
"Experienced Instructor in Ft. Lauderdale, Hollywood, and Miami! "
Book Online
...or call (786) 623-0644
About Vic
Vic has worked with the top coaches and players at IMG ACADEMIES, training grounds of tennis legends Andre Agassi, Pete Sampras, Boris Becker, Bjorn Borg, Venus Williams, Serena Williams and many, many more. Vic emphasizes a revolutionary ATTACK style of tennis and with years of study has developed the most unique, revolutionary concept in tennis training focusing in on the 4 most important parts of tennis; technique, strategy, mental/emotional, and conditioning. Vic's style has his players hitting the ball with revolutionary circular strokes taking away the linear motions of yesterday's game.
Teaching Style & Experience
Years Playing
20 Years
Years Teaching
10 Years
Kids
Juniors
Adults
Beginners
Intermediate
Advanced
Private Lessons (Beginner to Advanced) Available for players of all ages and levels. Individual private lessons play the most important role in tennis training as you get individual attention and 100% of the focus is on YOU and YOUR improvement.Whether you just picked up a racket or are a recreational player looking to take your game to the next NTRP rating, I will pinpoint and correct your exact flaws and faults that have been keeping you from unlocking your tennis potential. Most importantly, I will break it down and explain it to you like you have never heard it before! If you have a true desire to improve and are willing to experiment and make changes with a positive attitude, then you will see and feel something you have never felt before in your game. Junior High Performance Training Program (Ages 7+) I have created the most unique and revolutionary concept for juniors seeking to play high school or college tennis or with a dream of becoming a better player than Roger Federer. This program consists of intense training to take your child to the top. I tackle all parts of the game including technique, strategy, mental/emotional, and conditioning. A "road map to success" is developed the first lesson as goal setting is one of the most important keys to success, and most importantly taking massive and determined action to achieve those goals. I believe in a very strong bond between parent, player, and coach. Each plays a very crucial role in the overall success of a player. In any sport, parental contribution is the driving force behind greatness. I engage in healthy interactions with parents on a daily/weekly basis to discuss the progress of their child and what changes need to be made on and off the court. Last and most important, your child must be training for the LOVE OF TENNIS and not for anything or anybody else. This mindset will lead to greatness.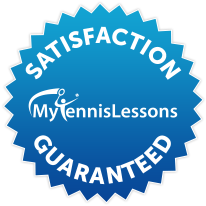 Locations
Frost Park
300 NE 2nd St
Dania Beach, FL
Golden Beach Tennis Center
107 Golden Beach Dr
Golden Beach, FL
Hemispheres Tennis Center
1965 S Ocean Dr
Hallandale Beach, FL
Haulover Beach Park
10800 Collins Ave
Miami, FL
Availability
= Available
| | Monday | Tuesday | Wednesday | Thursday | Friday | Saturday | Sunday |
| --- | --- | --- | --- | --- | --- | --- | --- |
| 6am | | | | | | | |
| 7am | | | | | | | |
| 8am | | | | | | | |
| 9am | | | | | | | |
| 10am | | | | | | | |
| 11am | | | | | | | |
| 12pm | | | | | | | |
| 1pm | | | | | | | |
| 2pm | | | | | | | |
| 3pm | | | | | | | |
| 4pm | | | | | | | |
| 5pm | | | | | | | |
| 6pm | | | | | | | |
| 7pm | | | | | | | |
| 8pm | | | | | | | |
| 9pm | | | | | | | |