Nyssa P.
Austin, TX
"Current Junior Tennis Assistant Director"
Book Online
...or call (512) 582-7557
About Nyssa
Hi, my name is Nyssa. I am currently the Junior Tennis Assistant Director at Caswell Tennis Center (Austin, TX) and I also teach 3.0-3.5 adults at Austin High Tennis Center. During High School I played tennis and was a state doubles semifinalist and also competed at the Super Champ level in Texas. Before college I played Junior Tennis Tournaments at the National Level and went on to compete at the NCAA Division 1 level four years, two at Texas State University in San Marcos and two years at the University of Rhode Island. Along with my current teaching experience I have taught Juniors at the Caswell Tennis Center, UT summer tennis camp, Mac 360 (Austin, TX), Central Texas Tennis Academy (San Marcos, TX), and St. Stephens Tennis Academy.
Teaching Style & Experience
Years Playing
15 Years
Years Teaching
6 Years
Kids
Juniors
Adults
Beginners
Intermediate
Advanced
I enjoy teaching players of all levels and can make the lessons as competitive as the player would like. I promote a positive learning environment and always make tennis a fun workout. I specialize in teaching tennis fundamentals to beginners and I particularly enjoy teaching specific strategies through drills and live ball.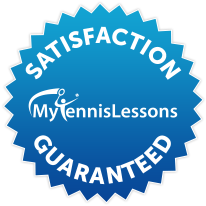 Locations
Availability
= Available
| | Monday | Tuesday | Wednesday | Thursday | Friday | Saturday | Sunday |
| --- | --- | --- | --- | --- | --- | --- | --- |
| 6am | | | | | | | |
| 7am | | | | | | | |
| 8am | | | | | | | |
| 9am | | | | | | | |
| 10am | | | | | | | |
| 11am | | | | | | | |
| 12pm | | | | | | | |
| 1pm | | | | | | | |
| 2pm | | | | | | | |
| 3pm | | | | | | | |
| 4pm | | | | | | | |
| 5pm | | | | | | | |
| 6pm | | | | | | | |
| 7pm | | | | | | | |
| 8pm | | | | | | | |
| 9pm | | | | | | | |