Nathan G.
Elkins Park, PA
"I have been teaching tennis for eight years, all levels welcome"
Book Online
...or call (610) 572-7205
About Nathan
Hi, my name is Nate Geigle, and I've been playing tennis since I was 10 years old. I played USTA junior tournaments growing up and reached the Delaware state finals at second singles my sophomore year of high school. I am originally from West Chester, PA and I enjoy teaching lessons to players of all ages and skill levels. I was captain of the club tennis team at Davidson College where I graduated with a BS in Biology in 2010. I played 1st singles and 1st doubles at West Chester University during the 2010-2011 season. I enjoy teaching all aspects of the game and look forward to seeing you out on the court. I will be working as an assistant coach for both the men's and women's tennis teams at West Chester in the spring of 2014.
Teaching Style & Experience
Years Playing
14 Years
Years Teaching
7 Years
Kids
Juniors
Adults
Beginners
Intermediate
Advanced
I like to focus on one particular aspect of an individual's game in drills then practice the learned skills in point and match play.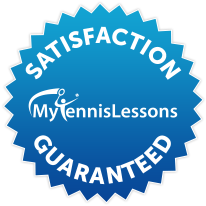 Locations
Cedarbrook Middle School Tennis Courts
300 Longfellow Road
Wyncote, PA
Jenkintown High School Tennis Courts
West and Highland Ave.
Jenkintown, PA
Wall Park Tennis Courts
Old York Road and W Church Road
Cheltenham, PA
Availability
= Available
| | Monday | Tuesday | Wednesday | Thursday | Friday | Saturday | Sunday |
| --- | --- | --- | --- | --- | --- | --- | --- |
| 6am | | | | | | | |
| 7am | | | | | | | |
| 8am | | | | | | | |
| 9am | | | | | | | |
| 10am | | | | | | | |
| 11am | | | | | | | |
| 12pm | | | | | | | |
| 1pm | | | | | | | |
| 2pm | | | | | | | |
| 3pm | | | | | | | |
| 4pm | | | | | | | |
| 5pm | | | | | | | |
| 6pm | | | | | | | |
| 7pm | | | | | | | |
| 8pm | | | | | | | |
| 9pm | | | | | | | |