Martin G.
Deerfield Beach, FL
"35 Years Teaching Experience in Boca Rator & Margate"
Book Online
...or call (954) 246-3700
About Martin
Hi, my name is Martin. I have been playing Tennis for over 35 yrs, and have been teaching for over 13 yrs. Over the years I have played in many leagues, including singles doubles, and mixed doubles, which includes winning local league titles in singles and doubles. I have taught all different types of players from beginners to advanced players. Some of my students have also achieved high rankings at the junior level. I teach players an all court game which includes stroke production, net play, volleys, overheads, and serves. I teach the modern game, big strokes with emphasis on technique.
Teaching Style & Experience
Years Playing
37 Years
Years Teaching
13 Years
Kids
Juniors
Adults
Beginners
Intermediate
Advanced
When it comes to the first lesson I like to discuss with the student what do they want to learn, what they want to improve. With a new student I like to see their form, i.e their strokes, volleys, serve,etc. whereupon I usually I will set up about 10-15 minutes on groundstokes and 10 minutes on volleys and overheads. I then like to spend a few minutes on serves and finish up with some rallying.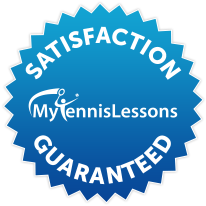 Locations
Veterans Park
9400 W. Palmetto Park Rd
Boca Raton, FL
Firefighters Park Tennis Courts
2500 N. Rock Island
Margate, FL
Availability
= Available
| | Monday | Tuesday | Wednesday | Thursday | Friday | Saturday | Sunday |
| --- | --- | --- | --- | --- | --- | --- | --- |
| 6am | | | | | | | |
| 7am | | | | | | | |
| 8am | | | | | | | |
| 9am | | | | | | | |
| 10am | | | | | | | |
| 11am | | | | | | | |
| 12pm | | | | | | | |
| 1pm | | | | | | | |
| 2pm | | | | | | | |
| 3pm | | | | | | | |
| 4pm | | | | | | | |
| 5pm | | | | | | | |
| 6pm | | | | | | | |
| 7pm | | | | | | | |
| 8pm | | | | | | | |
| 9pm | | | | | | | |