mansour r.
Flanders, NJ
"35 years experience and work with all level kids and adult"
Book Online
...or call (888) 744-0057
About mansour
I'm originally from iran, us citizen and live in california since 1998, move to washington DC 2000 and work at georgetown university. married and move to NJ 2009, since then work at randolph tennis center as full time.
Teaching Style & Experience
Years Playing
45 Years
Years Teaching
30 Years
Kids
Juniors
Adults
Beginners
Intermediate
Advanced
I teach modern tennis! work with collage kids and train them for satellite tournament!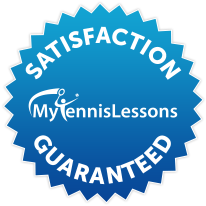 Locations
randolph tennis center
1578 sussex turnpike
randolph, nj
Availability
= Available
| | Monday | Tuesday | Wednesday | Thursday | Friday | Saturday | Sunday |
| --- | --- | --- | --- | --- | --- | --- | --- |
| 6am | | | | | | | |
| 7am | | | | | | | |
| 8am | | | | | | | |
| 9am | | | | | | | |
| 10am | | | | | | | |
| 11am | | | | | | | |
| 12pm | | | | | | | |
| 1pm | | | | | | | |
| 2pm | | | | | | | |
| 3pm | | | | | | | |
| 4pm | | | | | | | |
| 5pm | | | | | | | |
| 6pm | | | | | | | |
| 7pm | | | | | | | |
| 8pm | | | | | | | |
| 9pm | | | | | | | |