Jeff G.
Austin, TX
"Teaches the Modern Tennis Methodology"
Book Online
...or call (512) 582-7557
About Jeff
Jeff Guevera is a former player for LSU, and is one of the best Men's singles players in Austin. In the past Jeff trained extensively with Robert Trogolo, who is a world renowned coach in Austin, and he hopes to pass the knowledge he learned on to you. Jeff teaches the modern tennis methodology.
Teaching Style & Experience
Years Playing
20 Years
Years Teaching
10 Years
Kids
Juniors
Adults
Beginners
Intermediate
Advanced
I enjoy teaching players of all ages and skill levels. I am available to teach lessons all mornings during the week.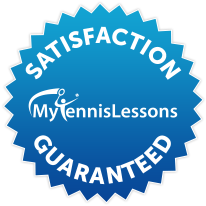 Locations
Westover Hills Tennis Club
8706 Westover Club Dr
Austin, TX
Availability
= Available
| | Monday | Tuesday | Wednesday | Thursday | Friday | Saturday | Sunday |
| --- | --- | --- | --- | --- | --- | --- | --- |
| 6am | | | | | | | |
| 7am | | | | | | | |
| 8am | | | | | | | |
| 9am | | | | | | | |
| 10am | | | | | | | |
| 11am | | | | | | | |
| 12pm | | | | | | | |
| 1pm | | | | | | | |
| 2pm | | | | | | | |
| 3pm | | | | | | | |
| 4pm | | | | | | | |
| 5pm | | | | | | | |
| 6pm | | | | | | | |
| 7pm | | | | | | | |
| 8pm | | | | | | | |
| 9pm | | | | | | | |