Jason W.
Houston, TX
"Accomplished Tennis Coach and Player for All Ages"
Book Online
...or call (281) 954-4953
About Jason
My name is Jason Wright and I went to Deer Park High School. I graduated in 2003 and I played four years on varsity. Two years I played number 1 singles. Deer Park won district team tennis every year I was there. I won district singles and doubles on multiple occasions. I was ranked in the top 20 singles players in the state of Texas while playing in USTA. I played at King Daddy Sports with all of the top juniors and top coaches in the Houston area. I taught juniors (ages 12-18) at Baywood Country Club and I have taught ages (6-10) at Houston Racquet Club for group lessons. I enjoy teaching junior high-high school ages that have a little experience. I can teach all age groups and experience levels.
Teaching Style & Experience
Years Playing
15 Years
Years Teaching
3 Years
Kids
Juniors
Adults
Beginners
Intermediate
Advanced
First and foremost the most important thing to do is stretch so we can prevent injuries. Then we would warm up with hand and eye contact drills to focus on getting used to the ball. Depending on the age group I would have the individual take serves at the beginning and at the end of each lesson. In the middle of the lesson we do ground stroke drills while working on foot movement.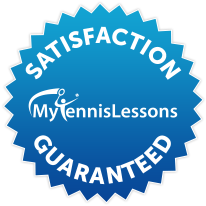 Locations
Pasadena Memorial High School
4410 Crenshaw Road
Pasadena, TX
Stawberry Park Tennis Courts
1202 Parkside
Pasadena, TX
Deer Park High School
710 W San Augustine Street
Deer Park, TX
San Jacinto College Central Campus
8060 Spencer Hwy
Pasadena, TX
Availability
= Available
| | Monday | Tuesday | Wednesday | Thursday | Friday | Saturday | Sunday |
| --- | --- | --- | --- | --- | --- | --- | --- |
| 6am | | | | | | | |
| 7am | | | | | | | |
| 8am | | | | | | | |
| 9am | | | | | | | |
| 10am | | | | | | | |
| 11am | | | | | | | |
| 12pm | | | | | | | |
| 1pm | | | | | | | |
| 2pm | | | | | | | |
| 3pm | | | | | | | |
| 4pm | | | | | | | |
| 5pm | | | | | | | |
| 6pm | | | | | | | |
| 7pm | | | | | | | |
| 8pm | | | | | | | |
| 9pm | | | | | | | |