Greg H.
Austin, TX
"I have three years teaching experience and enjoy teaching tennis"
Book Online
...or call (888) 744-0057
About Greg
Hi, my name is Greg. I am originally from Austin, Texas and started playing tennis when I was only 8 years old. I played all throughout juniors and now play for Trinity University in San Antonio where I play line 3 singles and line 3 doubles. I am majoring in Business and Economics. I've been coaching junior players of various skill levels for the past three years and I like to give lessons to players of all ages and skill levels.
Teaching Style & Experience
Years Playing
13 Years
Years Teaching
3 Years
Kids
Juniors
Adults
Beginners
Intermediate
Advanced
In my lessons I like to warm up with live ball hitting. After that I like to get input from the student on what stroke they would like to improve. Once I get an idea of your skill level and goals I develop a series of drills and live ball hitting practice to develop your shots while giving feedback. Depending on age and skill level I like to end the lesson with a challenge or a game to keep it fun.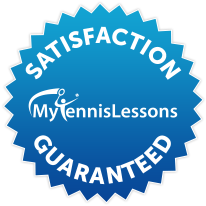 Locations
Bowie High School
4103 Slaughter Ln.
Austin, TX
Availability
= Available
| | Monday | Tuesday | Wednesday | Thursday | Friday | Saturday | Sunday |
| --- | --- | --- | --- | --- | --- | --- | --- |
| 6am | | | | | | | |
| 7am | | | | | | | |
| 8am | | | | | | | |
| 9am | | | | | | | |
| 10am | | | | | | | |
| 11am | | | | | | | |
| 12pm | | | | | | | |
| 1pm | | | | | | | |
| 2pm | | | | | | | |
| 3pm | | | | | | | |
| 4pm | | | | | | | |
| 5pm | | | | | | | |
| 6pm | | | | | | | |
| 7pm | | | | | | | |
| 8pm | | | | | | | |
| 9pm | | | | | | | |