Angela H.
College Park, GA
"Competed 10 Years on WTA Tour"
Book Online
...or call (404) 236-6960
About Angela
I have been playing tennis for 24 years. I turned professional at the age of 16 and began to travel the world and play the majors. I toured the WTA Tour for 10 years before I decided to call it quits and start a family. I was born and raised in California where I was taught the game by my father. My career high ranking on the WTA Tour in singles is 86 in singles and 79 in doubles. My traveling began at the age of 13, playing ITF clay court events for 6 months all across Europe. I have 5 singles titles and 21 doubles titles. In 2004 I reach the 3rd round of the US Open. In 2005 I lost a nail bitting match to Serena WIlliams at Wimbledon, going down in the third 76(14-12),36,57.In 2008 I reached the semis of Quebec City, Canada through qualies, going down to Nadia Petrova, In 2009 I reached the 3rd round of Indian Well through quailifying losing a tight one to Flavia Pennetta. I have also am a featured player on the Xbox video game Topspin. I was awarded 2007 MVP in World Team Tennis and also given the sportsmanship award in 2005 in Midland,MI.I have been a member with the Women`s Sports Foundation since 2004. I have played in every grand slam.
Teaching Style & Experience
Years Playing
24 Years
Years Teaching
2 Years
Kids
Juniors
Adults
Beginners
Intermediate
Advanced
Lesson Packages
6 Hour Package
$354
($59 per hour)
13 Hour Package
$663
($51 per hour)
22 Hour Package
$968
($44 per hour)
... or call (866) 454-2747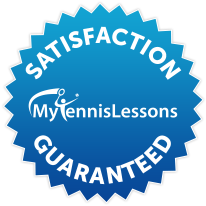 Locations
Flat Shoals Park
1914 Flat Shoals Road Flat shoals
Riverdale, GA
Creel Park Tennis Courts
2775 Creel Road
College Park, GA
Burdett Tennis Center
5975 Old Carriage Ln, S.E
College Park, GA
Sykes Park
3238 Beech Dr
East Point, GA
Availability
= Available
| | Monday | Tuesday | Wednesday | Thursday | Friday | Saturday | Sunday |
| --- | --- | --- | --- | --- | --- | --- | --- |
| 6am | | | | | | | |
| 7am | | | | | | | |
| 8am | | | | | | | |
| 9am | | | | | | | |
| 10am | | | | | | | |
| 11am | | | | | | | |
| 12pm | | | | | | | |
| 1pm | | | | | | | |
| 2pm | | | | | | | |
| 3pm | | | | | | | |
| 4pm | | | | | | | |
| 5pm | | | | | | | |
| 6pm | | | | | | | |
| 7pm | | | | | | | |
| 8pm | | | | | | | |
| 9pm | | | | | | | |